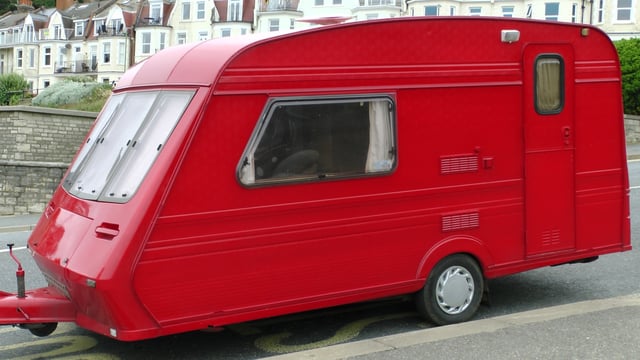 With the price of caravans and camper trailers ranging from $8,000 up to $500,000, applying for the right finance can make a major difference to the cost of your investment.
As with a car, truck or other vehicle, there are a wide range of caravan loan options available to best suit your individual needs.
Whilst all of these options can potentially provide a better deal for caravan buyers, it can also make it hard to know which options will be the best ones to apply for.
Here are four of the best tips to keep in mind when applying for a caravan loan;
1. Do a little research on the price of caravans you like
One of the first things to consider when it comes to any loan is how much money will need to be borrowed.
In the case of caravans, people considering applying for a caravan loan will need to consider whether they want a new or a used caravan, a camper trailer or even a luxury motorhome option.
Prices vary significantly between different makes and models, so it is a good idea to look at a few different caravan and camper trailer options to get clear idea of the amount of finance required. Then it will become easier to look at specific caravan loan options.
2. Compare caravan loan options
Every loan is slightly different, making it more important to compare a few options before applying for a caravan loan.
There are many lenders out there competing for your business when it comes to caravan loans. You need to do your level best to make sure that the caravan loans you consider are the ones that are in your best interests and not the best interest of the banks and lenders involved.
Here at 1800Approved, we compare a panel of over 40 lenders on your behalf - We work for you, not the banks !
Our Finance Brokers specialising in Caravan Finance can do the shopping around for you.
Your broker is a good source for information on which lenders will be more "caravan friendly' and which ones offer you the lower interest rates.
It's almost always best to go with a trustworthy broker that compares your options rather than trying to navigate through the murky waters of being approved for a caravan loan.
3. Look for competitive rates
Competitive interest rates are one of the most important features of any loan. They make a huge difference to the total cost and the time spent making repayments.
A competitive interest rate for a caravan loan could make it more affordable to go for a better model and cut years off the time you spend paing off a van.
By using a Finance Broker and looking at a few different caravan loan options with only one enquiry recorded on your credit file, it will become easier to get a clear picture of the kinds of rates to expect and what the best choices will be.
4. Factor In Additional Caravan Costs
Buying a caravan comes with a range of costs beyond the actual van itself. These could include add-ons for the caravan as well as fees for registration and insurance, all of which could add dollars to the cost of purchasing and using a caravan.
While some people may choose to pay additional charges with savings or other money, most caravan loans also allow people to borrow extra for these types of costs. It may potentially be easier to budget for these costs when they have been factored into your finance beforehand.
Finance is often an essential part of buying a van, but one that can make people uncomfortable. By keeping these tips in mind when you are looking at a new caravan loan, you should be able to get the best deal on finance and a van to match.
-----
1800Approved is an award winning finance broker - Australia's Broker of the Year for 2016 ! We have helped tens of thousands own their dream caravan or camper trailer. Let us help you find the best caravan finance rate in Australia today. Call us at 1800 277 768. No obligation.