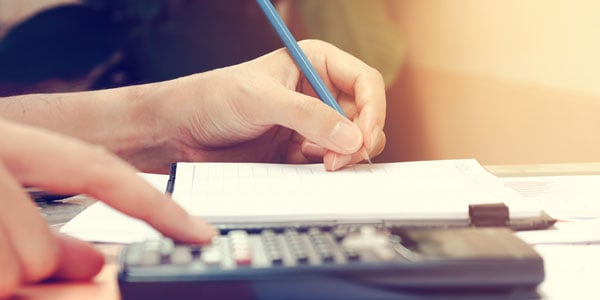 Before you can protect your credit score, understanding what a credit score is and how it influences your finance application can help. Below is a summary to help you understand your credit score.
Your credit score is a record of your financial history recorded over a 2-year period. It provides banks and lenders insight into how reputable you are or have been with your creditors and is maintained by credit reporting agencies.
Equifax (formerly Veda) is the country's largest credit reporting bureau and scores you with its proprietary Equifax Score, a number between 0 and 1200, the higher the number the less of a risk you are — an average score is 510 points and above.
To read more on understanding your credit score click here
The quickly unfolding Coronavirus outbreak is wreaking havoc on the business world, so it is a good time to take stock of your business or personal credit score, especially given the current climate, you or your business may have to apply for extra funding to maintain your cash flow or invest in new equipment or vehicles.
Are business credit scores the same as personal credit scores?
In some ways, business credit scores are like consumer credit scores. They fall within a range, and the higher the score, the lower the perceived risk. Businesses with higher scores have a better chance at securing financing, and a higher business credit score typically means being charged a lower interest rate on financing. Both business and personal credit scores are determined using the same scoring model from credit agencies such as Equifax.
So, what can I do to protect my credit score?
A good place to start is with a budget plan; A budget makes you aware of where money is going so you can adjust when needed.
There are plenty of online budgeting tools available as well as tools provided by your creditor. Keeping track of your business cash flow via your accounting software will give you an overall picture of when your money is coming in and when bills need to be paid, as well as setting budgets.
If you do not have a cash reserve you might find yourself putting more on your credit cards, it's essential to pay on time if you possibly can — even if it means carrying a balance. Paying on time is the most important factor in your credit score.
Consider contacting your credit card issuer or lender if you are affected by the coronavirus. In the current climate, creditors are putting action plans in place to help businesses in need, for example, some credit companies are increasing lines of credit.
Always keep a track on how much of your available credit you actually use as this has a big effect on your credit score.
Negotiation is key!
If you find your business is struggling to cover debts and bills, then talking to your credit company and negotiate payment terms — even a suspension. There are already some assistance programs available that suspend fees or cut what you must pay.
Read what Equifax has to say on the subject