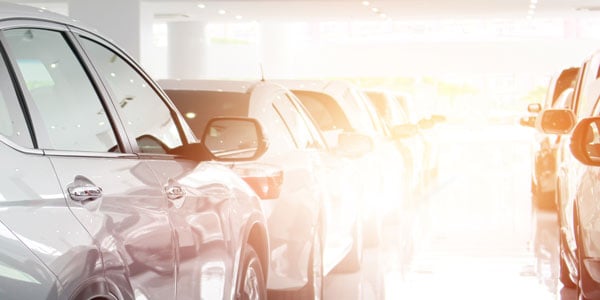 It has been well documented that new car sales across the board has been taking a steady dive for a very long time — enter COVID-19 and its effects on an already fragile current economic climate and you get the perfect storm in the car market.
figures released by the Federal Chamber of Automotive Industries (FCAI) show that new car sales fell by 48.5% in April compared to figures last year. With car prices taking a dive over the last 2 years and dealers feeling the pinch all this doom and gloom means only one thing …
This could be the best time to bag a bargain on a new car.
What if I'm in the market for a used car?
Ironically as the new car market struggles to find its feet in the current climate, the used car market is going through a period of resurgence. In the last 2 weeks of March Pickles car auctions reported that used car sales had a significant upsurge in relation to new car sales.
According to Pickles' general manager of motor vehicles Brendon Green a main reason for this was the discounts on offer, currently used cars are being sold at a discounted rate of approximately 10% to 20% across well-known brands such as Toyota, Subaru, Mazda, Nissan, Kia, and Ford.
Should I be buying a car given what is happening?
Dealers are currently stuck between a rock and a hard place — car manufacturers have their margins to settle so delivery of new stock has not decreased, therefore dealers need to shift their current stock to make room. So, when it's a negative for the dealer it's a resounding positive for the current car buyer in the market now.
With the added impact of EOFY on our doorsteps it is most definitely a great time to be buying a car.
Many big car brands are also on track to keep on delivering shipments of new cars as their margins are so thin, so supply isn't an issue according to auto expert John Cadogan
Can a car buyer help me with negotiating with a dealer?
There are multiple benefits from buying a car with the help of a car broker. A car broker are professionals who can negotiate with a dealer in your behalf to find you the best deal — a car broker works in the buyer's interest and not the dealer.
Car brokers have the added advantage of a network of car dealerships to call upon to negotiate, in your behalf. With their vast knowledge and understanding of the car industry they can bypass the sales techniques adopted by salespeople and buy a car at the best price.
$150K asset write-off
As part of Government stimulus for sole traders and SME's, there is an instant asset write off program that has been expanded to $150,000.
This applies with businesses with turnover less than $500 million. This applies from 12 March 2020 to 30 June 2020 — The threshold will revert to $1000 next financial year.
This means your business can buy a truck, work car or other vehicle and instantly write it off at tax time.