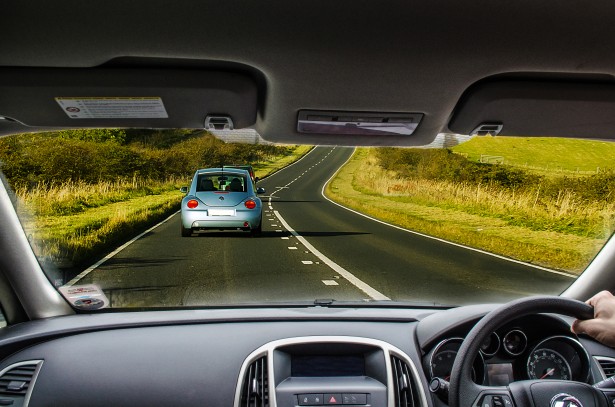 Over the past few years, new subscriptions services such as Netflix, Spotify and Airbnb have changed the face of rental and ownership. Now, as Uber steadily expands its way across Australian cities, an interesting flow-on effect is happening to new car leasing. In the latest in a series of 'win/win' arrangements, Uber drivers can now obtain new vehicles on subscription, thanks to some new car rental services springing up in our major cities.
What does this mean and how does it work? Three Aussie companies are offering Uber driver deals: Splend, Honcho and Easicar. Basically, these companies are allowing approved Uber drivers to subscribe for a weekly fee, and in return receive a new or nearly new car to drive 24/7, including when not working.
There are no major tie-ins after the first four weeks, and after that drivers can return the cars by giving just two weeks' notice. Insurance, registration, maintenance, and even breakdown recovery are mostly included as standard. If at any time the subscriber decides not to drive for Uber any more, they can simply cancel the arrangement and the car is returned.
SPLEND
Let's look at Splend, as this company has been going the longest, although it was only launched in July 2015. Operating in Melbourne, Sydney, Brisbane, Perth and Canberra, it already has 500 vehicles on the tarmac with subscribers, and anticipates leasing out another 4000 vehicles, worth around $60 million, to Uber drivers by the end of 2016. Expansion into Adelaide, Hobart and Darwin by late 2016 is planned.
So, what exactly is Splend offering? Full benefits include:
A compact vehicle, such as a VW Golf, for $249 per week; an SUV, such as Kia Sportage or Nissan X-Trail, for $269 per week; or a luxury vehicle, currently the Infiniti Q50, for $419 per week.
CTP insurance, servicing, maintenance and registration are all included, with discounts on fuel and vehicle cleaning.
Initial cost is a $275 sign-up fee. Minimum subscription period is 6 weeks: 4 weeks plus 2 weeks' notice of cancellation. Cancelling within the first 4 weeks incurs a hefty $1,100 fee.
Distance allowance is $1,000 km per week.
Monthly scheduled meetings with a Splend representative. Under a driver development plan, tailored data reports on driving ability and economy are offered to subscribers, to help maximise profits.
HONCHO
Now let's look at the relative newbie Honcho.
There's less choice of vehicle, with $290 plus GST subscription for a 2012 or later sedan.
Subscription to drivers aged 23 years and over is $290 plus GST, with the minimum period being 4 weeks plus 2 weeks' notice. This includes CTP insurance and 'full support'.
Distance allocation is 1,000 kms per week, and after that the charge is 10c per km.
EASICAR
Slower off the rank, Easicar has been set up by former Macquarie Bank employees.
There are two types of subscription – a regular rental at $249 per week includes a new vehicle with an annual upgrade, or for $159 per week an option to own the vehicle after four years.
Included is 12 months; registration in the subscriber's name, 12 months CTP insurance; manufacturer servicing (fixed or capped price), roadside assistance, and a replacement set of tyres at 10,000 kms.
NO DEPOSIT CAR FINANCE
There is a fourth option that offers an alternative route to car ownership for a modest weekly payment.
For $249 per week, an Uber driver can buy a new car immediately with a 5 year loan worth $55,000.
No deposit is required.
Fast approval is available through 1800Approved.
One thing is clear. As an Uber driver, you can earn around $1,350 a week, drive a new or nearly new car - or own one immediately via a 1800Approved loan - and still have $1,000 in your pocket every week. It's hard to argue with a win-win scenario like that.
Are you looking for finance to help you purchase a new vehicle? 1800Approved is one of Australia's fastest growing car and asset finance brokers. We specialise in car finance, equipment finance, plus insurance and warranty services, and have previously arranged deals from AU$10k to AU$5m. 1800Approved services clients across Australia, working with over 30 independent lenders to find the best deal.
We can also help with sourcing your new and used car warranty, and by sourcing vehicles and equipment through our Drive Wholesale arm.
To learn more about how we can help you, call us today on 1800 277 768.