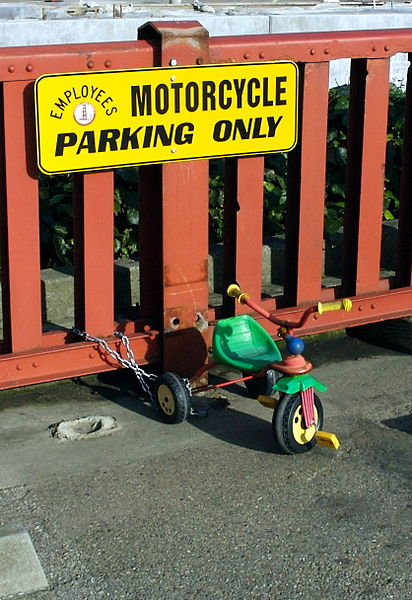 If you are new to riding, you may have searched online for tips on how to become a better rider or even on how to make your motorcycle look and perform better.

That's a good move. You can find a lot of tips online, however, you should also be cautious of what to believe and not. Not all tips may apply to your own personal riding techniques, your skill level or the type of motorcycle that you are using.
Here are some tongue-in-cheek but very good tips when riding;
Key in ignition. Turn Key. Motor running. Engage brain.

Put your ego in the glove compartment.

Always think of how much your motorcycle and your gear costs. That should be motivation enough to avoid making stupid driving decisions.

If it's not your bike, act like it.

Be a conspiracy theorist. Always believe that the car in front of you, behind you and beside you will try to take you out at any given moment.

Staring at your bike, no matter how expensive it is, will not make you a better rider.

This may be hard to comprehend but... wet roads are slippery.

The space in between those 2 cars was not made for you.

It's a ride, don't get emotional.

Never try and test how well your safety gear works.

It's OK to be called a Power Ranger rather than nursing wounds and wearing leg and arm braces.
I hope these tips made you smile and may potentially make you a more intelligent and safer rider.
Make your motorcycling fun and an enjoyment that lasts a long life time.
---
1800Approved has been helping motorcycle riders finance their dream bikes since 2008. Our incredibly high approval rate and quick processing made us the go-to finance broker when it comes to financing a motorcycle. Call us at 1800277768. No obligation.