When you're considering buying a car, either brand new or used, finance in the form of a loan will enable you to buy upfront, so that you can benefit from the vehicle while repaying the loan.
Typically, this means applying for and borrowing a fixed amount, and then making weekly, fortnightly ormonthly payments until the end of the loan's term, which is usually between 3 and 7 years. The repayments include a percentage of interest that is fixed or variable. The loan's term may be fixed, although some allow you to repay it early.
Traditionally, most people have applied to their bank, building society or credit union for a personal loan to buy a new car. However, specifically designed loans from car finance companies have increased in popularity, particularly with the rise in online consumerism. These are loans made available for car purchases and nothing else. Here are 5 reasons why a car loan is preferable to a personal bank loan.
Car finance companies bring you better rates
While car finance is only available for vehicle purchases, the company is able to shop around to find you the best rates. These are usually fixed, although variable rates are also available. Car finance companies compare the loans that are available to someone in your circumstances and then selects the most financially advantageous. The advisor is then in an excellent position to get the deal approved, as they benefit from ongoing relationships with the leading financers. The result is a more competitive rate and lower repayment costs.
Car lenders understand the marketplace
With a personal loan, you are approved for a sum of money that you can then spend as you wish. You still have choice with car loans, of course, but the advisors are able to guide you through the hidden costs associated with a car purchase, such as registration, stamp duty and insurance. Your purchasing decision will be better because it is informed.
Less security is needed for car loans
With personal loans, you are often expected to provide a form of security, which the bank can seize if you miss repayments. If you cannot provide it, you may need to ask a family member to guarantee the loan. With car loans, the car itself is the security. Of course, this still means that you need to make all your repayments, but particularly if you are young and starting out, you'll be able to make that first car purchase.
You can benefit from better purchase prices
Car finance companies enjoy ongoing relationships with many car dealers. Once you have decided on the make and model of vehicle you want, the advisor may be able to direct you to local businesses offering advantageous prices. There is often room to negotiate, too.
Car finance if you have a poor credit score
Nobody wants to be caught in the low credit score trap after going through a bad patch. Personal loans can be hard to come by if your rating is low, yet car financers are ideally placed to access no doc or low doc loans, which are available to people are now managing their financial responsibilities, but have a chequered history.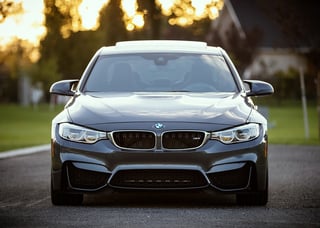 Are you looking for finance to help you purchase a new vehicle? 1800Approved is one of Australia's fastest growing car and asset finance brokers. We specialise in car finance, equipment finance, plus insurance and warranty services, and have previously arranged deals from AU$10k to AU$5m. 1800Approved services clients across Australia, working with over 30 independent lenders to find the best deal.
We can also help with sourcing your new and used car warranty, and by sourcing vehicles and equipment through our Drive Wholesale arm.
To learn more about how we can help you, call us today on 1800 277 768.