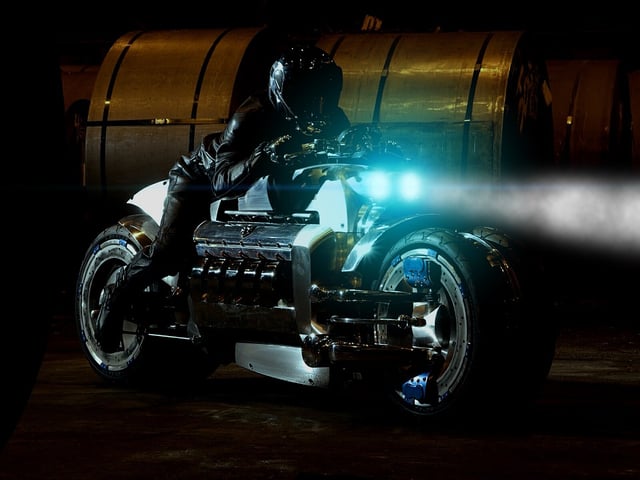 5 more jaw-droppingly, face-peelingly quick, great, fast bikes in our series of World's Fastest Motorcyles;
1. BMW K1200-S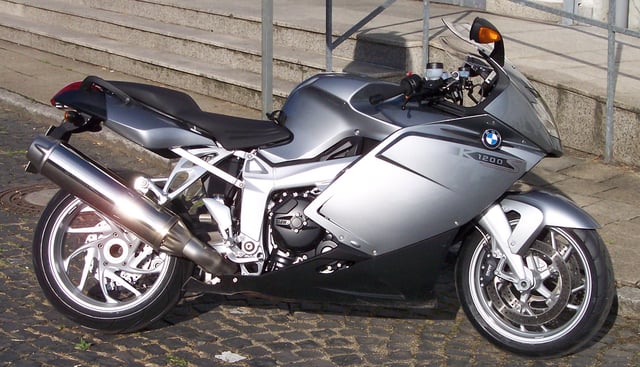 The K1200-S is a high performance sports bike, manufactured by BMW. The K1200S first entered production in 2004 and was produced through until 2008. The BMW K1200S offers a unique and luxurious riding experience. It is well-known for its safe, efficient brakes and smooth-ride suspension. It is powered by an efficient 1157cc engine, with EFI and inline-4. The engine is clocked at 163hp. It is also equipped with an anti-knock sensor. In its stock condition, the K1200S weighs almost 237kg. .
The 0-100km/h rating of the K1200S complies to the factory-rating of 2.8 seconds with a top speed of 280km/h. Overall, the K1200S features exceptional design and a safe driving experience.
2. MV AGUSTA F4 1000R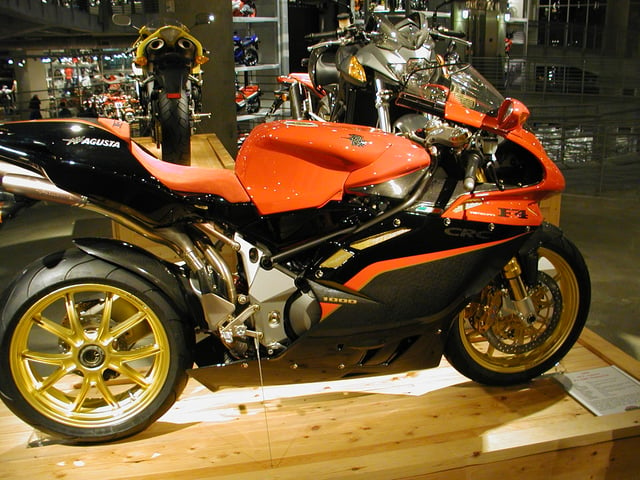 With its fast acceleration and speed, the MV Agusta F4 1000R is a sports bike. It was released in 2006, with a liquid-cooled and 4-stroke, 998cc engine. It features a four-pipe under-tail exhaust. The engine is clocked at 175hp. One of the best things about the F4 1000R is its hemispherical chamber engine, with 4 valves per cylinder.
In 2006, the F4 1000R set a record of achieving a top speed of @95km/h (184 miles per hour.) This set the speed record for 1000cc bikes, not to mention scoring a 0-100km/h timing of 2.8 seconds!
3. YAMAHA YZF R1
The Yamaha YZF R1 is a heavy duty sports bike. This model been produced continually since 1998. It features an 1100cc, 20-valve engine. The engine is clocked at a horsepower of approximately 128hp. It was one of the first motorbikes to use hydraulic disc brakes.
This motorcycle is able to achieve a top speed of 300 km/h and the YZF R1 is capable of a 0-100km/h time of 3.3 seconds.
4.
MTT TURBINE SUPERBIKE Y2K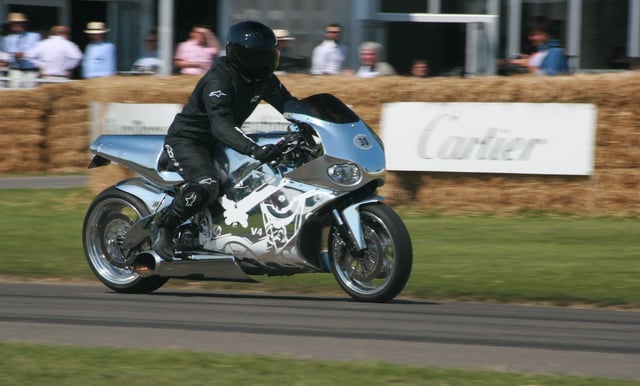 The MTT Turbine is a custom-built superbike, developed under the supervision of MTT. The Y2K is powered by a Rolls-Royce model 250 turboshaft engine and the first wheel-driven bike to incorporate this type of turboshaft engine, clocked at 320hp. It was produced from 2000 to 2005.
The Turbine Superbike, Y2K, has the ability to achieve a top speed of 265 km/h, however, boasts remarkable off-the-line acceraltion. With the help of its Rolls-Royce turboshaft engine, the Y2K is able to blast from rest to a speed of 100km/h in just 2.5 seconds!
5. DODGE TOMAHAWK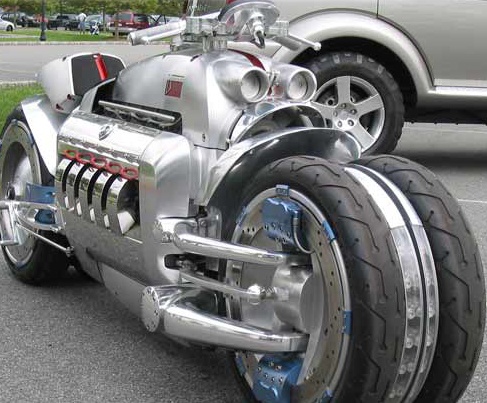 The Dodge Tomahawk was a concept vehicle introduced by Dodge at the North American Auto Show in 2003. The Dodge Tomahawk is equipped with a custom 8.3L 20-valve 90° V-10 engine rated at a scarcely believable 500hp. The Dodge Tomahawk is an extremely rare motorcycle, with only 9 units of Dodge Tomahawk in the world, produced 2003-2006. The Dodge Tomahawk weighs almost 680kg. It is the possibly the most rare concept vehicle ever introduced by Dodge.
------
Allow 1800Approved to assist in financing the performance bike of your future.
1800Approved is a multi-award winning finance broker!
We have helped tens of thousands own their dream car, boat, motorcycle, camper trailer, jetski or caravan and/or finance business equipment.
Let us help you finance your dream car or motorcycle today.
Call us on 1800 277 768.
Obligation-free.