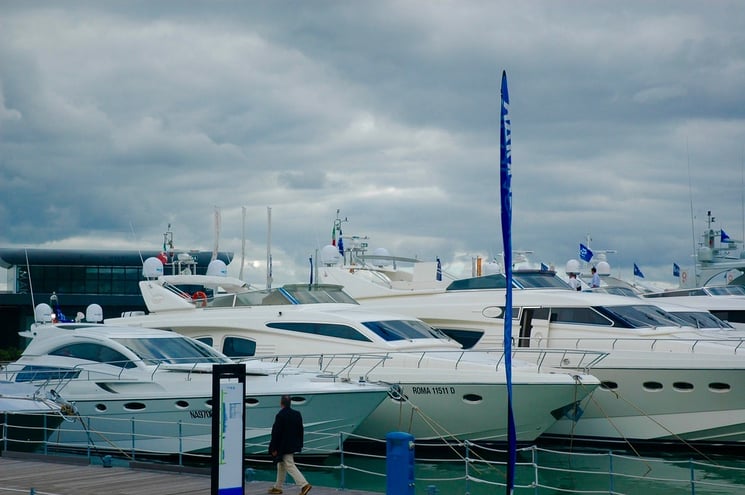 The Australian boat show season continues next week, with the opening of the 2016 Melbourne Boat Show. Running from 17th to 20th June, this event is now in its 56th year, making it 8 years senior to its nearest rival, its Sydney Boat Show.
This year's show features a massive exhibition of all kinds of watercraft, from the highest end cruiser down the handiest kayak, plus yachts, boats and jet skis. There will also be engines, drive systems and lifestyle accessories of every description on display.
Despite running later in the year than the Sydney, Opal Cove and Gold Coast events, the Melbourne Boat Show has maintained its status as a prestige event. Many new models will be on display for the first time in Australia:
Four innovative models from Chaparral and Robalo, including Chaparral's new electric wake tower, will be on display. Featured on the 277SSx, it effectively turns the boat into a sports unit at the touch of a button.
The Mastercraft X26, the leading sport tow boat with exciting new features, including a separate toilet / head, wet bar and fridge. With accommodation for 16 people, this boat certainly offers the creature comforts, which include storage areas for wakeboards and wake surfers.
The Beneatau Gran Turismo 40 exhibits striking lines at speed and when moored.
The Axopar 37 cabin, which was debuted at the 2016 Dusseldorf Boatshow, makes its first Australian appearance. It will be accompanied by the Sealine C330, which debuted in 2015. Both Finnish models have attracted outstanding and major awards in the UK and Europe.
Iconic Australian brand Bar Crusher will be displaying more than a dozen of its Fishing Weapons®, which are bound to be talking points.
As well as getting a close up view of the newest models in the market, visitors will be able to participate in a variety of competitions. Ticket holders can start enjoying the show even before leaving home, by scanning their tickets for a chance to win a fishing simulator, a weekend fishing retreat, or a fishing pack.

The Boat Show also features fishing clinics, boat license testing, and boat handling courses. There will also be live demonstrations with leading industry experts, and, of course, the extensive array of stands from illustrious exhibitors.

Additionally, a new event will be taking place this year, with the contribution of Victoria's Marine Search and Rescue Services recognised with a special breakfast event on Friday 17 June at 8.30am. A joint initiative between the BIAV and EMV, this annual event will give the boating industry and wider community chance to appreciate the history and current work of all Marine Search and Rescue Services in Victoria.

The Melbourne Boat Show runs from Friday 17th June to Monday 20th June in the massive undercover space at the Melbourne Convention and Exhibition Centre. For hints on how to make the most of a boat show visit when you're planning to buy a boat, check out our article, Buying a Boat on a Budget.


Are you looking for competitive boat finance solutions?

1800Approved is one of Australia's fastest growing boat, jetski and marine finance brokers. We specialise in boat and equipment finance, plus insurance and warranty services, and have previously arranged deals from AU$10k to AU$5m. 1800Approved services clients across Australia, working with over 30 independent lenders to find the best deal.

We can also help with sourcing your new and used boat warranty, and by sourcing vehicles and equipment through our wholesale arm.

To learn more about how we can help you, call us today on 1800 277 768.