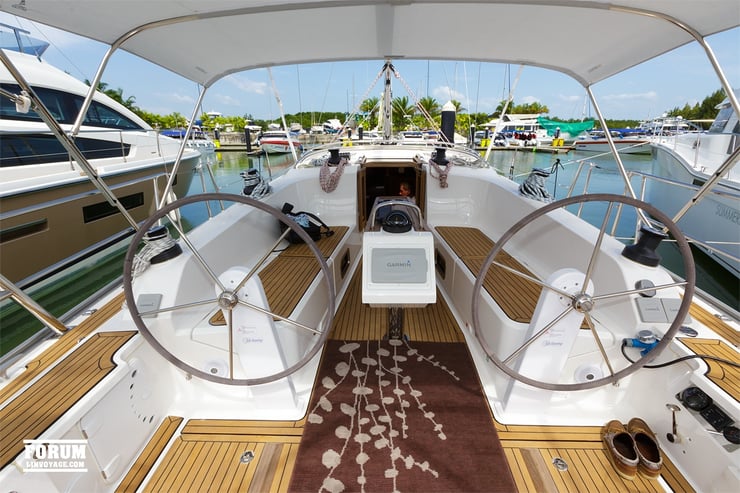 Winter is here and it's definitely the season for dreaming of new boats for fishing, sports, cruising, sailing or entertaining next summer. Boat shows are a great way to top up your knowledge, especially when buying a boat on a budget. Luckily for us, the marine industry is presenting two major boat shows this month: the 28th Sanctuary Cove International Boat Show and the Gold Coast International Marine Expo, both on 19-22 May. Once you've decided on the type of boat you want, be sure to make these 5 important checks before buying a more budget-friendly version on the used market. Doing so could save you from losing a fortune.
1. Check the Boat Broker
Brokers offer the advantage of letting you view a large number of used boats in one location. Often, these will be realistically priced to reflect the current market. You should always check that a broker is reputable by looking for the Boating Industry Association (BIA) logo. The association acts as a guide on many issues affecting the relationship between members and their customers. This is resassuring, because all members must adhere to the BIA Code of Conduct.
2. Check the Seller
Online adverts can be highly tempting, but there is little to confirm either that the boat is the one in the picture, or that the seller is genuine. Always ask for the seller's name, address, email and phone number, plus proof of ownership of the used boat. At the very least, this means seeing evidence of Title, Registration, and Hull Identification Number (HIN) on newer boats. A legitimate seller will not mind providing this information, while you are offered some peace of mind.
3. Check the History
As with road vehicles, used boats appearing on the market sometimes have finance still owing on them. This means they're not the seller's property, so they're unable to legally sell them. The Australian government offers a service that checks whether the boat you are planning to buy has a previous security interest registered against it by a finance company or bank. Called the Personal Property Securities Register (PPSR), it used to be the Register of Encumbered Vehicles (REV). You will need the Hull Identification Number or the Official Number to run an online check of the database. Costing less than $5 per boat, could save you a huge loss of investment if your new boat is then legally repossessed.
4. Check the Used Boat
No matter how much you know about vessels, it pays to get an independent check done on the engine and hull. Few sellers would be willing to tow the boat to an independent mechanic's place of work, but there are plenty of mobile mechanics available to do a pre-purchase assessment on your behalf for an hourly rate plus travel. Learning what's right or wrong with the engine, steering, batteries, etc, could save you a lot of heartache and money, and improves your buyer's negotiating position no end.
5. Check the Warranty
If the boat is reasonably new, it may still be under a warranty, which may be transferable. If it does have one, check how much time is outstanding and what it covers, ie, engine, hull, components, accessories, service, etc.
Next week, we look at the hidden costs of buying and owning a boat.
Are you looking for competitive boat finance solutions?
1800Approved is one of Australia's fastest growing boat, jetski and marine equipment finance brokers. We specialise in boat and equipment finance, plus insurance and warranty services, and have previously arranged deals from AU$10k to AU$5m. 1800Approved services clients across Australia, working with over 30 independent lenders to find the best deal.
We can also help with sourcing your new and used boat warranty, and by sourcing vehicles and equipment through our wholesale arm.
To learn more about how we can help you, call us today on 1800 277 768.