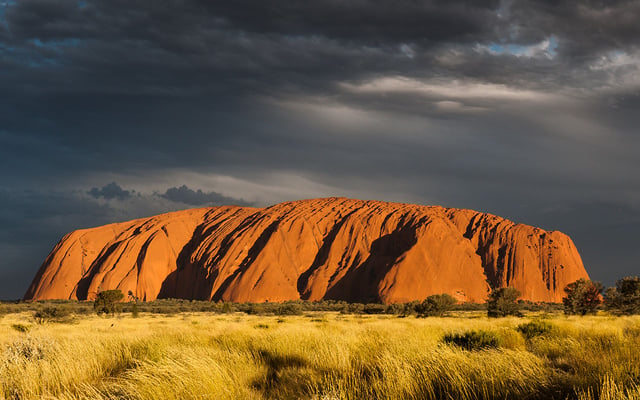 Australia Iconic Red Centre Way - Swim in Glen Helen Gorge and spot rock wallabies at Simpsons Gap in the West MacDonnell Ranges. Listen to the Dreamtime legend surrounding the comet crater of Gosse Bluff. Climb to the rim of Kings Canyon and swim in the tropical pools of the Garden of Eden. Enjoy a dawn colour-changing camel trek around Uluṟu and wander between the steep russet domes of nearby Kata Tjuṯa. Journey through red desert sands, spinifex and mulga forest. Learn about the area's Aboriginal history from the Arrernte people who have lived here for 20,000 years. Immerse yourself in Aboriginal art and pioneer history in Alice Springs.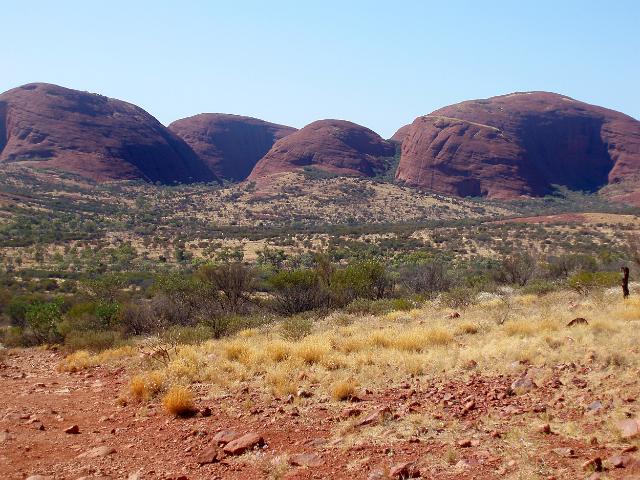 The best thing about the Red Centre Way (apart from the scenery) is that it you can experience the outback away from the crowds (perhaps apart from Uluru)
You can also get 'off-road' without the need for special equipment or driving skills.
You'll need to be prepared to travel long stretches of up to 200km without seeing anyone or perhaps only one or two other vehicles. For many people from densely populated Europe or North America that alone is the highlight of their drive!
Remember that there are few towns out there. Make sure you're prepared with food, water, clothes and the minimum recommended outback travel gear BEFORE you leave Alice Springs or Uluru.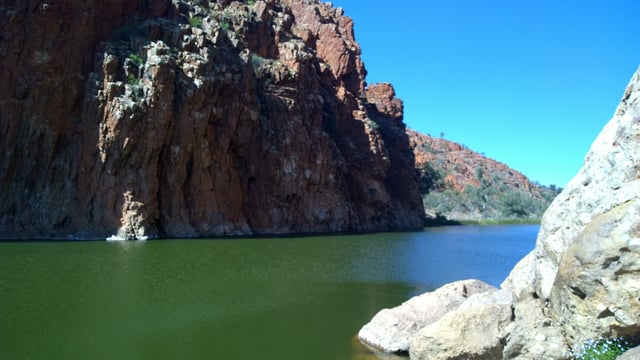 The route of the Red Centre Way (formerly Mereenie Loop Road) runs initially along a minor loop encompassing Larapinta and Namatjira Drives through Aboriginal land-holdings from Alice Springs on to Glen Helen or Hermannsburg, thereafter becoming a single road progressing on to Kings Canyon. From there Luritja Road runs down to join up with the Lasseter Highway, feeding off the Stuart Highway at Erldunda and on to Uluru. The route passes through some of the Northern Territory's most spectacular countryside, and also offers an alternate route for visitors travelling to and from Uluru and Alice Springs. Don't miss this unforgettable adventure through Australia's ancient centre. It really is unique among the World's Greatest Drives.
------
Whether you'd like to arrange a Personal Loan for you dream driving holiday or to arrange a car loan for your dream vehicle to travel around Australia, 1800Approved is a multi-award winning finance broker -
We have helped tens of thousands own their dream car, boat, holiday, camper trailer, motorbike, jetski or caravan and/or finance business equipment.
Let us help you finance your dream car or dream holiday today.
Call us on 1800 277 768. Obligation-free.