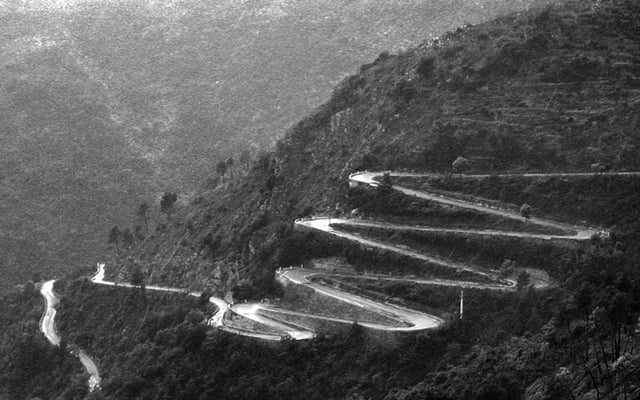 The Col De Turini has been a permanent fixture in the Monte Carlo Rally and is widely regarded as one of the Top 10 challenging drives in the world. The road has also been used in the Tour de France several times. It is a exhilarating drive with long straights linking 34 hairpin bends running from Sospel to La Bollène. At its highest point the road reaches 1607 metres and the views are an awesome sight to behold.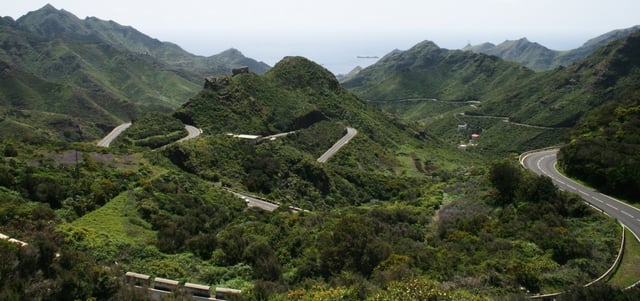 The bottom section is wide and flowing (fast, especially on a sports performance bike!), but narrow, and with several blind corners. Hugging the mountainside and going through it, up through the trees, the road becomes more challenging. Hairpin bends aplenty, rock on one side and sheer vertical drops on the other, the top section is extremely twisty. With fallen rocks sometimes in the road this is not a road to lose concentration on!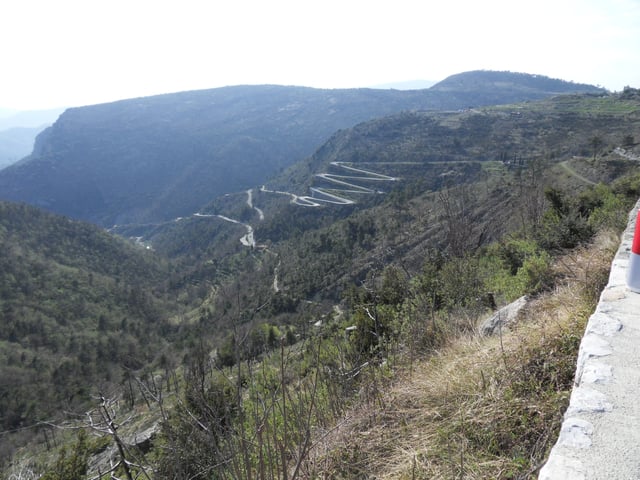 The Col Du Turini lends itself to being at its very best behind the wheel of a classic Mercedes, Jag or Porsche, in pure European style. Unlike many of the famous mountain pass roads in Switerland, Italy or France, Turini tends to be quieter most of the year Nothing spoils an amazing road faster than a line of cars snaking back kilometers due to a slow moving vehicle ahead. Particularly on the bottom section where some speed can be built up its heaven not to be stuck behind a line of campervans. Avoid if scheduled to be part of the Tour De France in July! The Col du Turini is one of the favourites in our series of World's Greatest Drives.
------
Whether you'd like to arrange a Personal Loan for you dream driving holiday or to arrange a car loan for your dream vehicle to travel around Australia, 1800Approved is a multi-award winning finance broker !
We have helped tens of thousands own their dream car, boat, holiday jetski or caravan and/or finance business equipment.
Let us help you finance your dream car or dream holiday today.
Call us on 1800 277 768. Obligation-free.