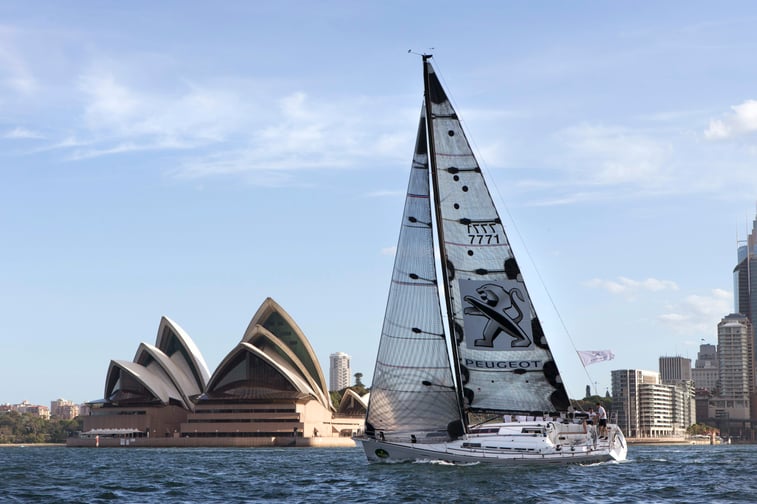 Sailing World Cup - St Kilda, Melbourne - December 4-11 - This event is the climax to the 2016 Sailing World Series and is the pinnacle Olympic sailing series for professional sailors who have recently competed in the 2016 Rio Olympic Games and have a focus for Tokyo 2020 Olympic Games.
Extreme Sailing Series - Sydney Harbour - December 8-11 - The Sydney round closes the 2016 Extreme Sailing Series™ and is the perfect venue to close the season. The racing is held inside the harbour, hosted by the Royal Sydney Yacht Squadron.
Sail Sydney - Sydney Harbour - December 15-18 - Sail Sydney will once again be hosted by Woollahra Sailing Club this December from Thursday 15 through to Sunday 18.
DOC NSW presents Duc (Ducati) up the track 18 December - Sydney Motorsport Park - see the biggest display in Australia of Italy's premium motorcycle brand, Ducati,in celebration of the clubs 40th year in Australia!
Troy Bayliss will be there on the day with his machines, riding with the red group and doing some solo testing to keep the masses entertained and excited!
Night of Fire - Kwinana Motorplex, Kwinana Beach WA - A steamy summer night of Jet Dragster Racing. The engine rumbles will punch you in the chest as the Dragster approach the start line............and then it's full power for the run down the drag strip which will see them reach over 400kmh in just five seconds!
2016 Rolex Sydney Hobart Yacht Race - December 26-31 - Over the past 71 years, the Rolex Sydney Hobart has become an icon of Australia's summer sport. No regular annual yachting event in the world attracts such huge media coverage than does the colourful race start on Sydney Harbour.
The 59th Cockburn Sound Regatta- Cockburn Sound WA - December 27-30 2016 - This Regatta includes vessels from several different sailing classes and includes the ever-popular "Classic Boat" division for vintage timber yachts. The Regatta is one of Western Australia's premier events with its sheltered waters, stunning beaches and convenience to Fremantle and the Swan River in Perth.
Rare Spares & Shannons 23rd FX-FJ Holden National Titles - December 28-31 - Mansfield VIC -

The Rare Spares & Shannons 23rd FX-FJ Holden National Titles will be hosted by the Early Model Holden Club of Victoria Inc.