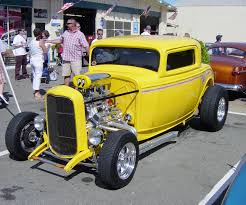 Geelong Revival Motoring Festival - The event stands for all things vintage, from the largest companies, down to backyard builders. Take pole position for the historic quarter-mile sprints, as over 400 classic and exotic cars and motorcycles sprint down Ritchie Boulevard at full throttle.
Springnats - Shepparton VIC - The Shepparton Springnats is Victoria's largest performance car festival that provides the true motor vehicle enthusiast with the opportunity to display their skills and vehicles against other enthusiasts in a safe, controlled and friendly environment.
2016 Moto Expo Melbourne VIC - MOTO EXPO MELBOURNE takes place every second year it is Australia's largest Motorcycle Expo, showcasing the latest in Motorcycles, Scooters, ATV's, UTV's, JetSki's plus related products and services.
Italian Car Show - Hobart TAS - Annual show and shine organised by Club Motori Italia. All cars from veteran to classic and modern day most welcome to attend. Car club members and non car club members also welcome - as long as you have an Italian Car
South Coast Nationals 2016 - Moruya NSW - The event caters for all motoring enthusiasts having every thing on show from Hot Rods, Customs, Street Machines, Drag Cars to Authentic vehicles. The event also has Bikes & Trucks on show.
Spettacolo 2016 - Melbourne VIC - The Melbourne Alfa Romeo Owners Club Annual Show n Shine do.
Ross Motorcycle Rally - Ross TAS - Vintage Motorcycle Clubs Ross Rally 2016. Scores of Bikes from the 1900s to the present day.
All Euro Day - Glenelg SA - See some of Europe's finest classic and exotic cars on display at All Euro Day Adelaide – Wigley Reserve Glenelg on Sunday 27 November 2016.
Third Annual Show and Shine Car Show, Doncaster VIC
The Show, Shine & Swap Meets Third Annual Show and Shine car show is being held on Sunday 27th November 2016. All pre 1985 bikes and cars are welcome.