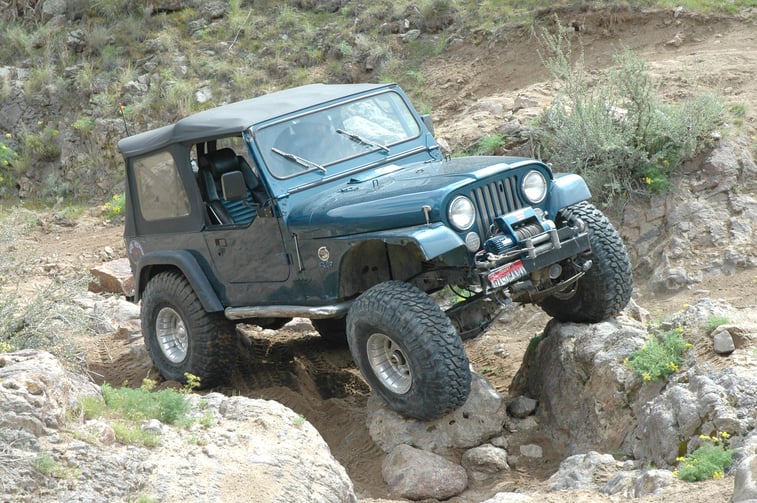 Moreton Bay Caravan Camping 4WD & Boating Expo - Redcliffe Showgrounds, Brisbane QLD - Feb 17-17 2017 -
Showcasing some of Queensland's and Australia's best caravan, camper trailer, motorhome and boating dealers, all in the one location. The Event will also showcase dozens of complimentary companies, providing a whole range of products and services, including holiday and touring information, 4x4 and vehicle accessories, boating accessories, insurance services, bush cooking, tools, gadgets and loads more.
Shannons Car & Bike Display - Westfield North Lakes QLD - Feb 13-19 2017 - Drop by the Shannons Trade Display and have a chat to our staff about all things Motoring . From Monday 13th February through to Sunday 19th, Staff will be on duty to talk about Shannons insurance for your Special car or bike.
Shannons Targa Rally Sprint - Perth Motorplex - Kwinana Beach WA - Feb 16 2017 - The Shannons Targa Rallysprint Series is a five round series for Tarmac Rally cars .. To enter, all you need is a car that meets all the required safety standards for brakes, tyres and seat belts. The only additional equipment required is helmets for the driver and co-driver and a fire extinguisher. At only $200 per entry, it's great motorsport value with 4 runs over the 3.25 km Special Stage. Held mid week on a Thursday night it does not eat into your valuable weekend time.
Tuff Metal Car Show - Mansfield, Brisbane QLD - Feb 18 2017 - East Coast Muscle Car Club ( ECMCC ) inc is hosting Tuff Metal car show on the 18th of February 2017. All makes and models of Hot Rods, Muscle Cars, Hi Tech Imports, 4x4, and Street Bikes are welcome.
Shannons Sellicks Beach Historic races - Sellicks Beach SA - Feb 18-19 2017 -

The annual Sellicks Beach Speed Trials started in about 1913 and soon became the main annual fixtures of the Levis Social Club (as it was then called).

The course was laid out over a 1.6 kilometre (1 Mile) stretch of beach between Silver Sands and Sellicks Beach at each end, riders had to make a 180 degree hair-pin turn, going backwards and forwards over a set race distance.

The last official Levis MCC race meeting at Sellicks Beach was in 1953. There have been two re-enactments since then (1986 and 1992).



In 2017, will racing on a 1.6 km (one mile) course with two barrels 800 metres (half mile) apart. The racing will start from the Silver Sands Ramp running south toward Sellicks.



26th Annual Kwanis ALL FORD DAY - Deakin University, Warun Ponds VIC - Feb 19 2017 - The All Ford Day is organised by the Kiwanis Club of Geelong who use the event as a major fund raiser for local charities and projects around the Geelong Region. It is expected over 1200 for vehicles will be on display with over 30 car clubs from Victoria and further displaying vehicles that will represent every era of the Ford Motor Company from the Model T to the latest and greatest FGX Falcons and Mustangs.
The day will feature several autograph sessions where you can meet some of the big names of Ford motor racing including a few Ford racing legends and some current V8 Supercar stars.
Deloraine Street Car Show - Deloraine TAS - Feb 19 2017 - The Deloraine Street Car Show is being held on Sunday 19th February 2017 at the Deloraine Performing Arts Centre. Hundreds of cars and bikes on display. The streets are closed and there are 2 dance floors with dance demonstrations. Live music is provided by three bands plus backing them up is DJ Jack V8 Rock n Roll.
Wings and Things Family Fun Day - Georgetown Airport, Georgetown TAS - Feb 19 2017 - Second year of the highly successful - Wings & Things organised by the Rotary Club of Georgetown.
Displays of vintage veteran and classic cars and bike - all welcome
Displays of aircraft with flights available, machinery and vintage tractors - a fun family day
----
1800Approved is an award winning finance broker - Australia's Broker of the Year for 2016 ! We have helped tens of thousands own their dream car, boat, jetski or caravan. Let us help you finance your dream car today. Call us at 1800 277 768. No obligation.