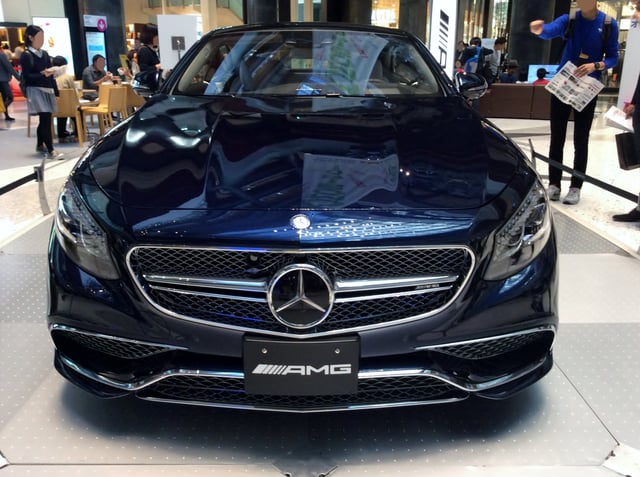 In earlier articles on motor finance, we've recommended aiming at the best level of vehicle you can afford. It seems we weren't wrong, for Aussie new car buyers with finance have been pushing up sales for luxury vehicles in 2017.
According to a recent SBS report, sales of luxury vehicles have reached record levels. Compared with a 7% share of the market in 2011, new luxury cars account for a 10% share of the 1.1 million vehicles sold in the past 12 months (figures from the Federal Chamber of Automotive Industries).
Not all of these sales are underpinned by car finance, of course. More and more, buyers are realising that if they buy one of the luxury brands, they are going to be better off when it comes to resale values. This means there's little chance of a car losing value before the finance is repaid.
Low interest rates on finance deals, combined with wage stability, are also leading to greater lender and buyer confidence.
Speaking to SBS, CommSec chief economist, Craig James said: "It confirms that consumer sentiment is in pretty good shape at the moment... The other thing that is happening at the moment is car affordability is very very good, the best since the 1970s."
Another factor is that the luxury vehicle manufacturers have widened their ranges, so that it's now possible to buy a well-optioned compact vehicle from companies such as Mercedes, BMW or Audi. Not only that, but the options come as standard.
This makes the compact vehicles extremely attractive to young professionals in full-time employment with finance deals. This includes operating leases, the modern-day equivalent of hire purchase. Meanwhile, several manufacturers are also introducing buy-back schemes, which allow buyers to trade-in at a later date, providing their vehicle meets certain condition requirements, including a pre-agreed number of kilometers on the clock.
If you're unable to buy a new luxury vehicle at this stage, you can still benefit in a few years' time. With car finance, you will in future be able to purchase a used upmarket vehicle at the end of its 3 or 4-year lease. If you're thinking of buying a new car, it makes sense to organise finance to achieve the best possible vehicle for your financial situation. 1800Approved can assist with finance, while helping you find the best purchase rates and options in the region.
-----
1800Approved is a multi-award winning finance broker!
We have helped tens of thousands own their dream car, motorcycle, boat, jetski or caravan.
Let us help you find the best car finance rate in Australia today.
Call us on 1800 277 768 or apply on-line. Obligation-free.