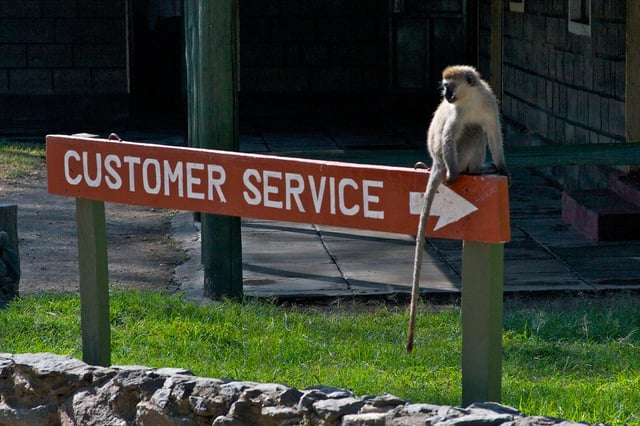 Let's look at two different scenarios;
Janice walks into a hairdresser and asks for a haircut. The stylist proceeds to cut Janice's hair without asking any questions and Jenny ends up with a 1980s undercut at a cost of $140! With only $60 to her name, tears follow as Janice longs to travel back in time and let the hairdresser know what she wants.
Jack is extremely hungry after a long morning at his factory job. He decides to go into his local burger shop for lunch. A cashier asks for Jack's order, to which he replies "Burger, chips and a drink thanks." Jack sits down and 10 minutes later his meal arrives; a fish burger, chips and a chocolate milkshake.
Aside from being lactose intolerant, Jack has a seafood allergy! If only he was asked some questions when ordering…
The moral of this story is to personalise service that suits your clients' needs.
.
Car Loan Applications At 1800Approved
At 1800Approved, we take time to get to know about you and the car that you are financing. The more questions we ask and you answer, the better chance we have of securing you the best car loan rate from our panel of lenders.
Its also the moral of this story to personalise service that suits your clients' needs.
However, the finance process is never tedious. 1800Approved Finance Brokers only ask for what they need to secure you the best deal possible and nothing more.
What About My Bank? They Said They Could Secure Me A Car Loan At ??% No Questions Asked.
What About The Dealership That Can Do 0%Car Finance?
No questions asked? Maybe you should stop and ask yourself a question;
Would I be happy with the one size fits all rate from my bank or would I prefer to spend a bit of time having a broker pushing for lower repayments for me ? And pursuing the best loan that suits my personal needs?
As much as Dealerships offer unblievable rates, you may want to check a few things before signing on the dotted line;
Is the Dealership finance package subject to the inclusion of a balloon amount? If so, can you afford to pay such a big lump sum at the end of the loan term?

Could I get the same model at a different dealership with a cheaper price tag and use the services of 1800Approved to secure a car loan that works out to be more affordable over the loan term?
The true cost of a loan is the repayments over the term and not the interest rate. Don't be fooled by the 0% offers.
Save yourself compromising on your car choices at the dealership and the one size fits all car loan rates from a bank and get in contact with a 1800Approved Finance Broker for an obligation-free car finance application.
-----
We work for you, not the bank.
1800Approved is an award winning finance broker - Australian's Broker of the Year for 2016 ! We have helped tens of thousands own their dream car, boat jetski or caravan and/or finance business equipment. Let us help you finance your dream car today. Call us at 1800 277 768. No obligation.