Do you know what your credit score is? Understanding your credit rating can help you when applying for a loan.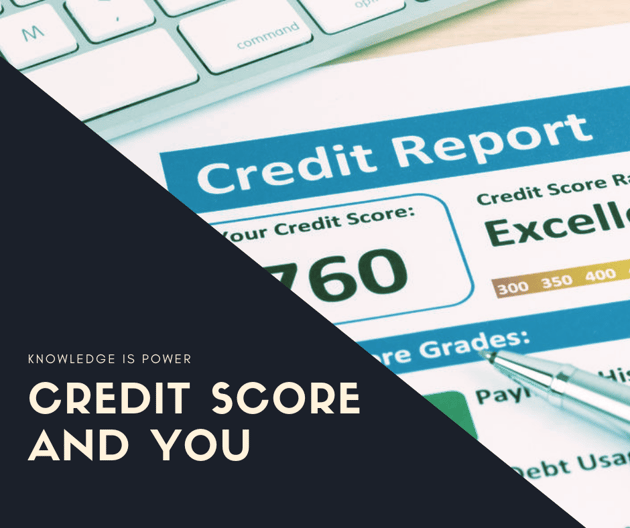 With an ever changing credit environment - knowing how your own file works has never been more important. Previously our credit reporting agencies such as VEDA only displayed negative data which can include things like defaults (black marks), bankruptcies and high enquiries. However, all that is slowly changing, and starting from the 1st of November the top 4 banks have agreed to open their books and report not only on the negative but positive conduct as well.
This has a two-fold effect on the industry and can be seen as a double edged sword: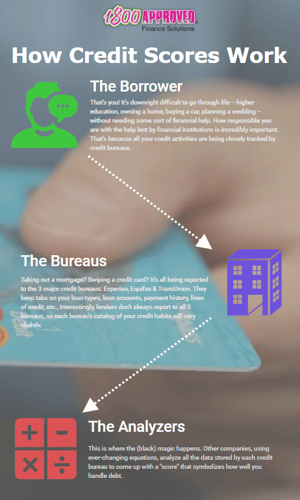 Firstly, being that those who previously had defaults or poor credit scores due to high enquires and so forth, but have taken loans out with a 2nd or even 3rd tier lender at presumably a "higher rate" because they are considered to be a higher risk client, will now have a real time effect on the credit score as they maintain their payments; whereas previously – although certain lenders would look at loans after the defaults as a type of "restored credit", the credit agencies (Veda) never updated the consumers credit scores to reflect until the defaults fell off the credit file (5-7 years later). This made it very hard for the clients to ever get a loan with a tier 1 lender such as a major bank even when you have proven yourself maintaining higher payments without missing a beat, which was very frustrating for both brokers and consumers alike.
Secondly, since the banks now are disclosing all information, good or bad – clients that haven't necessarily defaulted on a loan or credit card, but have had a few late payments (over 30 days) and have been kept up to date with being under the limit, will now also reflect poorly on the credit file; whereas previously your Veda score would be untouched unless the bank or creditor actually defaulted you, which was a rigorous process and something that wouldn't likely happen for anyone that is merely a few payments late on a credit card.
It will be interesting to review the data once it's all in motion to see if there are more clients who will be effected poorly with the new reporting due to their tardiness with payments, or if we will see an increase in good credit clients due to having an old blemish on their credit file but having maintained good history on a higher loan and raising them back to tier 1 lender criteria.
Being that knowledge is the key to your own credit worthiness – here are a few tips I would suggest to stay ahead of the curve:
Limit the amount of enquiries you do as multiple enquires in a short period will lower your score. Lenders see it as desperation for credit rather than just being savvy and rate shopping. To still achieve the best rate but also not harming your file I would suggest using 1800Approved, the multi award winning brokerage firm who has a large panel of lenders and can look at your file without it effecting your credit score.
Maintain all current loans, even if you are just paying the minimum to avoid late fees and negative feedback getting listed on your credit file.
Communication is everything, so even if you have fallen into a tough position and finding it hard to keep up loan repayments for a short time, as long as you communicate this with the lenders there is always something they can do to assist rather than just deciding not to pay and avoid phone calls and letters.
Keep a regular balance of at least a couple of hundred dollars in your account rather than withdrawing all your funds at an ATM even if you aren't spending it, as it supports reason to give you a loan and you won't find yourself overdrawn due to an unexpected direct debit.
Avoid small/medium short term credit lenders – loans between $2,001 - $5,000 (MACC loans) or even $1 -$2,000 (SACC loans) can be seen in a negative light due to the fact they are usually extremely high interest rates and very short terms. These loans cannot be used as rectifiable credit, also these lenders tend to auto approve you once you have repaid that debt back for the same or a little more which almost works as a rolling credit facility which just puts people further into a hole.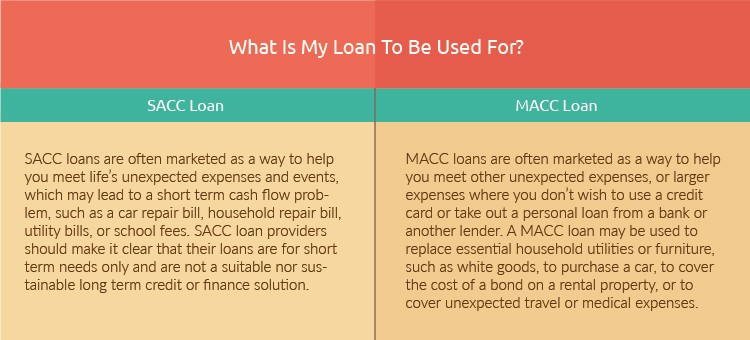 All in all, it's an exciting time for the finance industry and I look forward to seeing how everything unfolds with the new changes in the next 12-24 months. As it is our mission at 1800Approved to hold the customer at the heart of everything we do, we ensure to take the time and educate our customers on understanding their own credit worthiness and any changes happening in the industry with the goal to see fairer opportunities for all the consumers seeking finance in the future.