The infamous slow Summer slump is here but do not dismay. Here are a few things you can do for your small business during the slow time.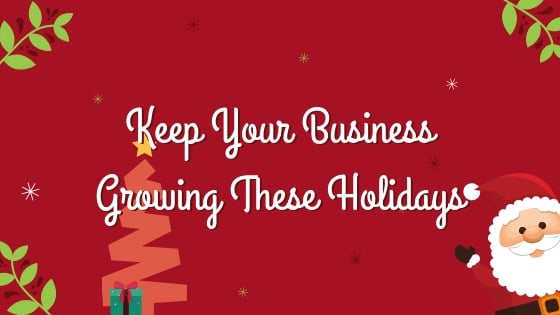 Summertime and the living is easy, as the song goes, and in the business world that means things tend to slow down at the office. It's also a time when business owners sometimes panic, thinking only of lost productivity and lower sales. But a slowdown can be very good for a company.
Now's your chance to do what you normally don't have time to do: instead of working in your business, you can work on your business to make the most of the long, lazy-feeling days of summer, so your business can be even better when things pick up again.
Consider the summer slowdown as an opportunity to focus on long-term plans for a change, revisiting --and recommitting-- to the core strategies that drive your business.
Tackle Big Improvements
There are always plenty of ways to improve your business, but when you're busy handling customers and managing employees you just don't have time. Use your slow weeks to take on a couple of those big improvements that always seem to get pushed to next week or next year. Overhaul your landscaping, update the interior, install new equipment, decide on new inventory or product lines, revamp the menu, reset the prices, or redo the showroom.
Set a budget for each project, then decide how you'll tackle it: DIY, hiring help, or a combination. Gather up all the needed supplies and set a target completion date. Put out signage (and send a customer email) for projects that affect day-to-day operations, such as interior updates.
Upgrade systems and processes.
Finally, you have the time to install software upgrades and also learn how to more effectively use the programs and applications you rely on every day, like Excel, PowerPoint or WordPress. If you've been meaning to update the company's website or social media pages, summer is the time to make sure your digital presence is current and compelling. You should also spend some time reviewing and looking for ways to improve existing processes, everything from fulfillment operations to keeping databases current to switching to a better accounting software.
Upgrade yourself.
A business is only as successful as its people so it's vitally important to invest in yourself during the downtown. Start tackling that big pile of reading—industry publications, relevant articles, research papers--you've been putting off. Develop new skills and sharpen existing ones through online courses. Organize yourself and your office. And don't be afraid to just work less. Rather than take every piece of work that comes to you or your company because you're panicked about lost revenue, trust that business is cyclical and will pick up (and you will once again feel you have no time for yourself), so why you have the hours, take a personal day and go to the beach or for a hike. The time away from your desk with also allow your mind to relax a bit and soon the creative ideas will be flowing.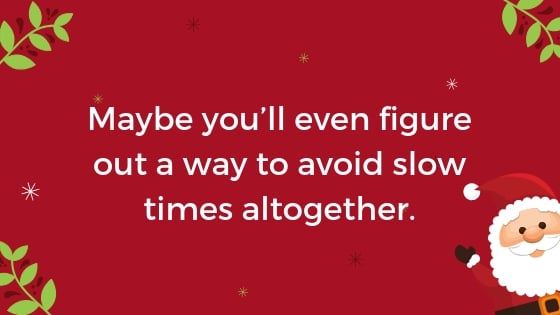 So, how will you spend your slow summer months? Why not pick a project or two and make your business even better than before? The improvements you make now can benefit your business for the busiest times to come. One possible upshot: maybe you'll even figure out a way to avoid slow times altogether.
While you're figuring that out, we got your cashflow covered. See what Ausloans can do for your business by getting in touch on 1800 277 768 or starting your application today.