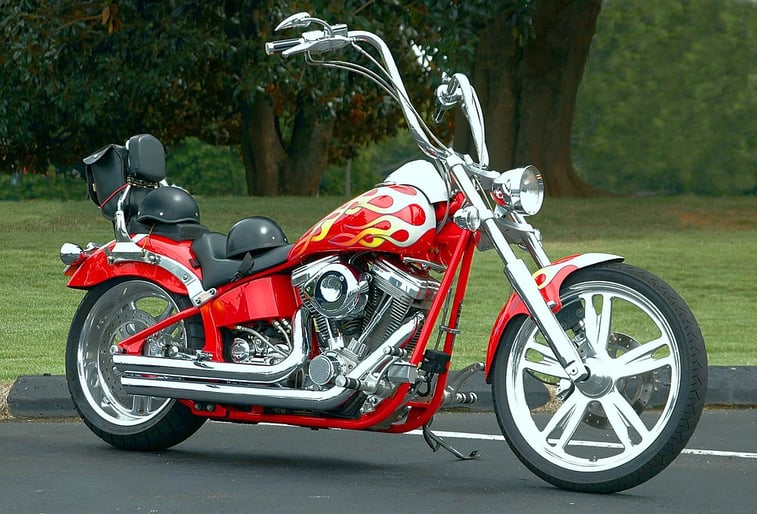 If you are looking to buy a motorcycle and hit a blank wall as to what type of motorcycle to buy, you're in the right place. This article will help you choose the ride that will suit your needs.
There are a wide variety of motorcycles ranging from the city driver to the sporty and the long riding tourer. It can be difficult to choose especially when you've seen how beautiful these machines are and the sales agent tries to sell you the high tech features that the new model has.
Before your excitement gets the best of you, here are some questions to ask yourself in order to determine the type of motorcycle that fits your needs.
What is your experience level? – Those sport bikes on TV that are super-fast, look great and are fun to ride require an advanced skill level of riding. The bike could overpower you in a second if you're not skilled enough to handle it. Be honest and true to yourself when assessing your skill level.
What are you going to use the bike for? – Is going to be for city riding, the trails, off-road, or a long stretch of highway? You'll also have to determine whether you'll be using the bike every day or just on the weekends. Many enthusiasts have different types of bikes because, most of the time, one cannot do what the other can. You won't ride a scooter through the Outback ? Or will you ?
How far will your rides be? – This is important because you need to consider your comfort level. Long rides can be tough on your arms, legs, and back so it helps if your motorcycle is designed for such rides.
Now that you've answered those questions and have determined your needs, it's now time to choose the bike that will fit you perfectly.
There are different types of motorcycles and one gets added every once in a while to fill a different type of need but, there are essentially 6 types that you can choose from. Those are;
Standard or Naked
Cruiser
Sport bike
Touring
Dual-sport
Scooters and mopeds
Standard or Naked - Standard motorcycles are pretty versatile and are good for an everyday commute. They are easy to handle, lightweight and comfortable to ride on. Beginners usually choose a standard bike because they are more affordable and have a variety of engine displacements.
They are also popular because of the upright riding position making it comfortable even on long rides.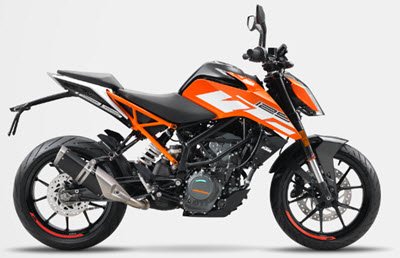 KTM DUKE 125
Cruiser – Cruisers are designed for long highway rides with the rider in a comfortable seated position. There are some people however that do not like the seating position of cruisers because having your feet way upfront also means that your spine takes all the weight.
One very popular type of cruiser are the choppers that was popularised by Peter Fonda in the film Easy Rider. So popular that enthusiasts custom build their own choppers to suit their lifestyle even at a hefty price tag.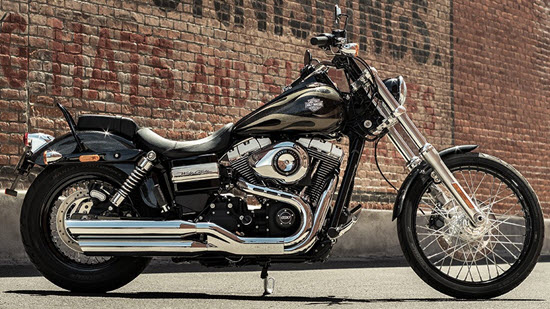 2017 Harley Davidson Dyna Wide Glide
Sport Bikes – These are the ones you see at the Australian Superbike Championship. They are light weight, extremely fast, and handle great especially on corners. However, they are not the most comfortable, especially at low speeds and usually require advanced riding skills.
The rider is in a forward leaning position and the legs are closer to the body to give more clearance when leaning on corners.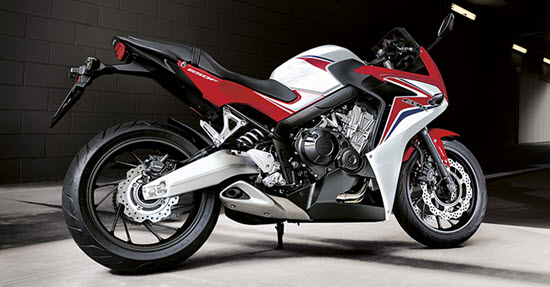 HONDA CBR650F Sport Bike
Touring – Just by the name, these motorcycles are designed for travelling long distances in comfort and without the need of fueling up as often. Touring motorcycles usually have larger capacity engines, large luggage compartments and comfortable seats. They can even have built-in entertainment systems and a plug-in port for cooled or heated gear.
The downside is that they are quite expensive and heavy. The motorcycle alone can weigh from 340kg up to 410kg. Add to that the weight of the riders, fuel, and gear.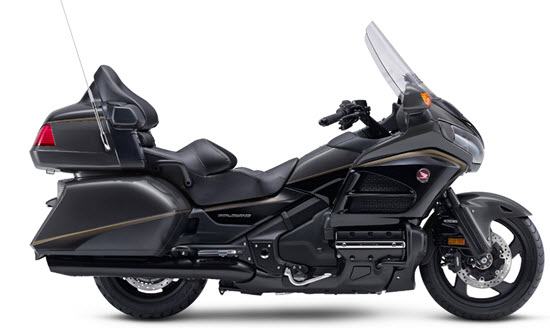 Honda GL1800 Goldwing Touring Motorcycle
Dual-sport – These are street-legal on and off road bikes that you can use on your daily commute and also on the trails during the weekends. They are basically dirt bikes with headlights, side mirrors, signal lights and other features needed to be street legal.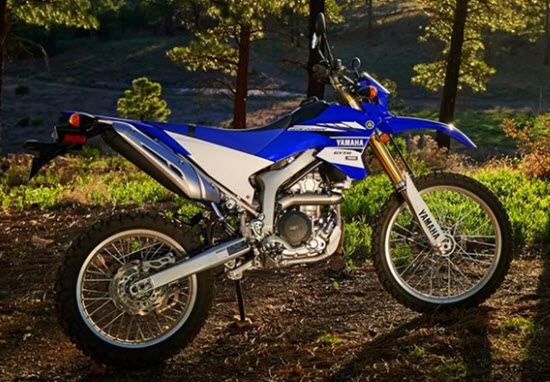 Yamaha WR250R Dual Sport Bike
Scooters - Scooters are probably the most economical and the easiest to get around on. They are lighter and quieter than most motorcycles and usually have a built-in storage space. Engine displacement can be as low as 50cc to as high as 850cc.
The most common are 50cc to 150cc depending on how much power you require. For city driving, a 150cc that can comfortably sit in freeway traffic up to 80 km/h is usually enough. Scooters with larger displacement engines are also somtimes used as short distance tourers due to the comfortable upright riding position.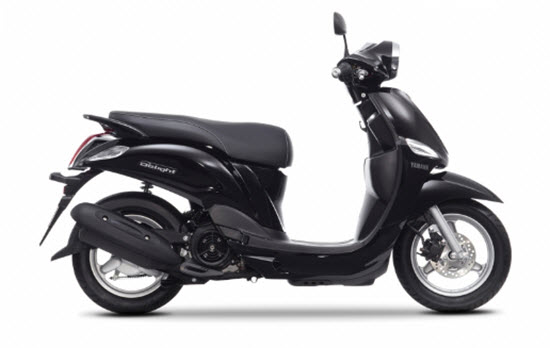 Once you've made your choice, you can now head out to dealerships for a test ride. Nothing compares to an actual ride to get out there and feel the connection between you and the motorcycle. It's also good to test ride different engine displacements so you can decide on the power you want and know how it handles.
You might also like to check out our recent articles on safety tips when riding a motorcycle.
---
1800Approved is an award winning finance broker specialising in low rate motorcycle loans and other motor vehicle finance. We make sure you get the financing that suits your needs. Call us at 1800 277 768. No obligation.