Fully loaded Colorado Z71 Xtreme showcases Holden's genuine dealer-fit accessories
HOLDEN will use its new Colorado Z71 Xtreme halo variant to boost interest in its one-tonne ute offering in a crowded segment that has bucked the new-car market trend and grown sales by 3.5 per cent this year.
As previously reported, the automatic-only Z71 Xtreme is priced at $69,990 driveaway, some $12,800 more than the $57,190 before on-roads price of the self-shifting Colorado 4x4 Z71 crew cab upon which it is based.
However, the new hero Colorado is loaded with genuine accessories, which can also be optioned on any cheaper variants, including a newly developed winch bar and integrated winch, revised front springs, fender flares, bonnet bulge and 18-inch all-terrain tyres that totals more than $19,000 according to Holden.
Speaking to GoAuto at the launch of the new Colorado Z71 Xtreme, Holden general manager of light-commercial vehicles (LCVs) Andre Scott said the new flagship ute was not expected to sell in large volumes, but will instead serve to generate interest in the range.
"This isn't about selling a large volume of Z71 Xtreme, and I think you can see that by the approach, a dealer opt-in approach and also an extremely limited quantity approach," he said.
"The main intent here is to create interest and create dealer foot traffic and off the back of that, you've got something consumers can see at the top of the range and say 'I want that' or 'hey I'm not quite ready to spend $70,000, but what can I do to the rest of your range to sort of get there in a different way?'
"That's a big help for us."
While Mr Scott would not be drawn on exact availability of the Z71 Xtreme, he said about 63 per cent of Holden's dealer network had put up their hands to stock the new variant.
"We have a very limited quantity of Z71 Xtreme, at this point we are confident with the fact that we have over 120 dealers participating with the program, that's a very solid percentage of our 190-odd strong dealer network and I think that's a great outcome," he said.
"We need to focus on the opportunities, approaching different price brackets in different ways like (limited-edition) LSX, you've seen that already and that's been a good success for us, we've then gone high-end (Z71 Xtreme), and then from there we need to expose people back through the range and let them know we've got a range of accessories to help them do that."
Year to date, Holden has sold 1472 Colorado 4x2 and 11,032 Colorado 4x4 pick-ups, which is respectively a 7.9 and 9.8 per cent drop off the pace of the first eight months of 2017, but still accounting for 30.6 per cent of the brand's 40,897 total.
Although Ford's Ranger accounts for nearly 60 per cent of the Blue Oval's overall volume, Mr Scott said 30 per cent is the healthy mix for Holden.
"It's a comfortable spot, I think it's an achievable spot for us, and it's a comfortable position for the business for Colorado to play that role," he said.
"And it's an important role when you consider the depth and breadth of our car lines … SUVs will play a larger role, we've got Commodore which has a role to play and it's still getting traction, and then don't forget about Equinox that is part of that, and Acadia coming in the future."
While the engine is a carryover 2.8-litre turbo-diesel unit producing 147kW/500Nm in six-speed automatic form, the hero piece of the new Z71 Xtreme will be the newly developed winch bar and integrated winch that, despite the added protection on the front end, will not affect safety features such as deformity, airbag deployment and front parking sensors.
Equipped with a 30-metre synthetic line with a load capability of 10,000 pounds, the integrated winch is tucked behind the front number plate that can flip up and out of the way, while the Z71 Xtreme also comes with a recovery kit and towing package.
In addition to the aforementioned equipment, the Z71 Xtreme also comes fitted with a 2.5mm thick bash plate, front LED light bar, roof tray kit, rear steel step, tubular side steps, blacked out grille, soft tonneau cover, extended sports car and bespoke Xtreme decals.
The additional equipment adds around 150kg to the overall weight, but fuel consumption remains static at 8.7 litres per 100km.
However, there are no interior changes to the new Holden hero, which carries over the Z71's heated electronically adjustable leather front seats, gloss-black door and tailgate handles, 8.0-inch infotainment touchscreen with integrated satellite navigation, Apple CarPlay and Android Auto, as well as safety features including forward collision warning, seven airbags, hill-start assist, trailer sway control, cruise control, rear parking sensors with reversing camera, lane departure warning and tyre pressure monitoring.
The Z71 Xtreme also carries over the Colorado's on-the-fly off-road driving switch that can be toggled between rear-wheel, four-wheel high and four-wheel low on the move.
The Xtreme upgrades will take around 24 hours to fit at a dealer, while exterior colour options include Summit White, Absolute Red and Mineral Black, as well as the new Dark Shadow and Orange Crush.
---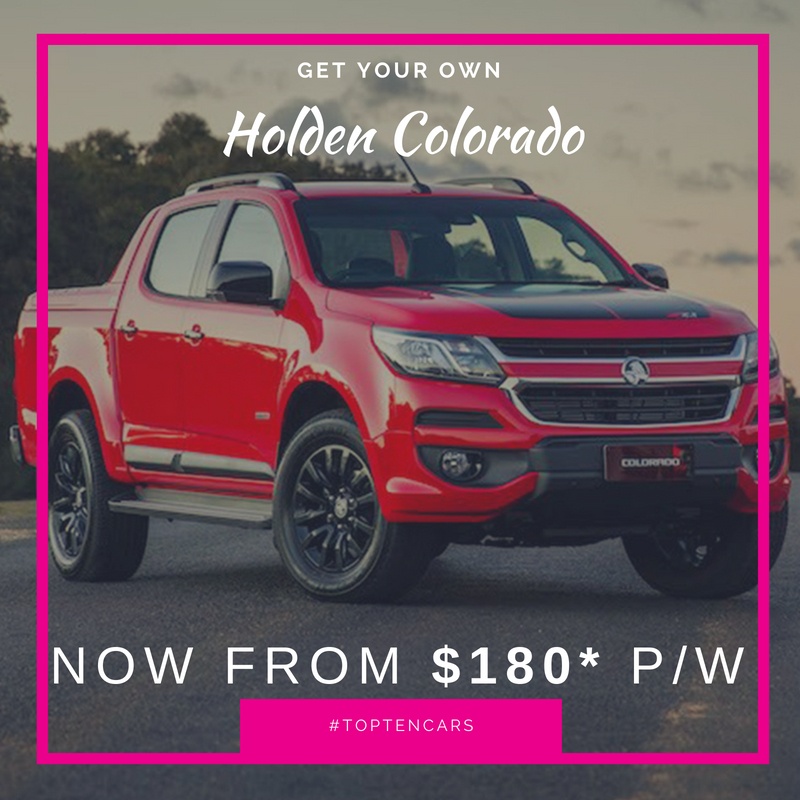 Apply now or give us a call to get started!