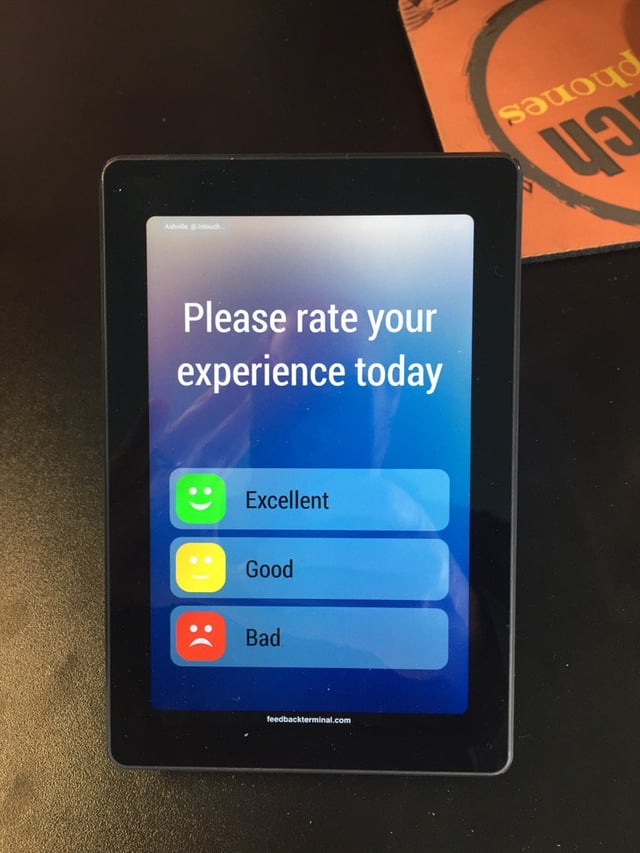 (Adapted from the original article, "The Importance Of Customer Experience In The Age Of Instant Gratification", Forbes Magazine, August 8 2017)
Technology already plays an increasingly-important role in the world of customer experience management. Customers rely more on smartphones and banking apps, and the ability to order, groceries, takeaway food, a car-sharing service or even a car loan application from their handsets within the comfort of their own homes. It's a reliance on technology and a comfort using it that people generally born in the early 1980's to early 2000's ('Generation Now') are now used to. As such, they are continually seeking new ways of doing things, and if companies want to reach out to them, they need to ensure that they adapt their customer experience (CX) strategy to keep up with the ever-changing customer experience expectations.
This is a new Generation that has grown up on the information highway and it the highway matured with them, This a Generation hooked on learning and on exposing themselves to new worlds - the first generation to have information available to them on such a mass-scale.
Millenials Move into New Digital Ground
The days of people tolerant to being stuffed around by telcos, electricity companies and banks are ancient history. No-questions-asked refunds within 24 hours (even for online purchases) have now become the norm, not the exception. If your business is not doing it, you're behind the times. The Generation "Now" generation will not tolerate poor service or bad CX. Not only do they want their goods and service immediately. They have no patience for poor business procedures and bad experiences. They will switch allegiances quickly as they have an almost infinite range of suppliers available at their fingertips on their phones.
However, it goes deeper than that.
CX is not only about cleaning up a mess effectively or nice way to share information. The Customer Experience begins in the mind.
A "need" or "want" is formed inside the brain -- a new car, boat, jet ski or an iPhone, perhaps even a piece of software or a new external hard drive. After an intensive Google search to narrow down options, and possibly checking blog reviews on their chosen product, a purchase or an enquiry is made. The product or service is quickly received. If broken, a fix or refund is forthcoming rapidly. If the experience is a good one, engagement with the chosen brand continues happily, even without customer feedback. The continuation of the relationship itself is considered to be the feedback. If things go amiss, the customer may fall off the radar, never to be heard from again.
The Need to Standout
When people they choose a product, they also pick up their smartphone. A few swipes on the keypad — and they're busy comparing and contrasting, looking for the best available deal.
Retailers and brands need to and can stan out by providing exceptional customer experiences.line.
It goes to more than service though too. If brands have a novelty, or something hat is unique to hem alone, the CX is such that the clients sees their chosen brand as an 'innovator'. That vision or mission compels customers to take action, whether in the form of a purchase, recommendation or direct comparison with other companies.
Instant Gratification is the New Norm
Everyone is guilty of impatience without even realising it. If a website doesn't load fast enough, your mind will wanders off and you click your to something else, and find a page that loads fast and you buy from there.
Contrary to your Mum's advice — "Good things happen to those who wait" — we now live in a world where instant gratification is the accepted and expected standard.
Long queues or waiting long periods now scare people away from your business like the blinking notification of a low battery.
Turning CX into a Science
In the last few years, a handful of CX certificate programs have sprung up at leading Universities and Business Colleges.
These programs seek to help businesses train new staff to be chief customer experience officers (CCXOs) and to see CX as a gateway to innovating their business and to drive growth, social media involvement and brand awareness.
Getting your CX right and aimed strategically to your business chosen or natural demographic group/s can no longer be considered a luxury. It is a critical business priority.
(Adapted from the original article, "The Importance Of Customer Experience In The Age Of Instant Gratification", Forbes Magazine, August 8 2017)
---------
1800Approved is a multi-award winning finance broker. We work for you, not your bank!
We have helped tens of thousands own their dream car, motorcycle, boat, jetski or caravan.
With one enquiry only, we can check your personal suitability for credit by comparing more than 40 lenders on your behalf.
Through our nationwide network, we can also find you the exact used vehicle you've been searching for.
Let us help you find the best car finance deal in Australia today.
Call us on 1800 277 768 or apply on-line. Obligation-free.