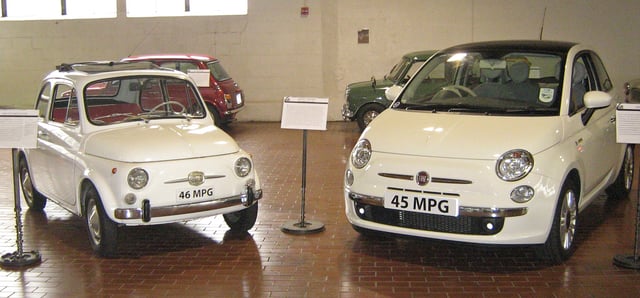 If the Holden Kingswood or Commodore says 'Australia', the Fiat 500 says 'Italy'. It's the car that represents Italy, the Italian people and the escape from a very turbulent period in history. A humble yet stylish vehicle, the Fiat 500 truly represents Italian culture and is synonymous with the easy going dolce vita style. Fiat products are developed and driven not only in Italy, but worldwide, and the vintage Fiat 500 has become a status symbol, representing chic, working class motoring.
How did the first iconic Fiat 500 come about? It all started in 1957, with a man named Dante Giacosa. Italy had not long before been occupied by the Germans, and as the war was coming to an end, the Italians looked forward to better times. Car designers had the idea of developing cars that could be put into production as soon as the war was over. Meeting the demands of the post war market was important, and so compact, economical design was crucial. What these designers, particularly Giacosa, came up with, was the light, economical and undoubtedly charming Fiat 500.
This undisputed icon of Italian design was developed between the years of 1957 and 1975, and with its 49cc engine, it was marketed as a cheap yet practical town car. It was ideal for nipping in and out of small, narrow streets, and for squeezing into tiny parking spaces. At only 3 metres long, passenger space was somewhat limited, but this sturdy little thing could carry up to 70kg of luggage. Perfect for those fashion conscious Italians! The car was also available in a station wagon style, but it was the smaller version that found its way into the hearts of a nation.
Its back! Realising the emotional attachment and popularity of the car, Fiat began production once more in 2007, paying care and attention to the design and requirements of the modern driver. Their retro 500 has proven to be a best seller, although larger than its predecessor it still retains the original curvature and iconic look that is expected from the people's car.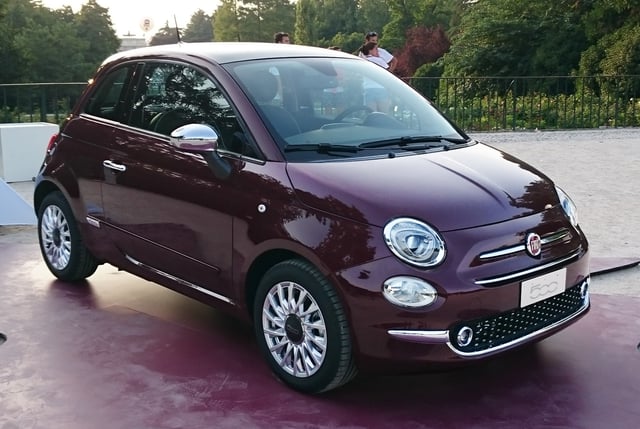 The Fiat 500 reboot stands out for its unique appearance and refined details. Fiat have produced a car that combines the style and design features of the old world and the new which symbolises outstanding Italian beauty.
The new Fiat 500 expresses an unmistakable style made of dedication to details and will turn any trip into an exclusive cruise.
------
Express your style and finance a new Fiat 500 today.
1800Approved is a multi-award winning finance broker. We work for you, not your bank!
We have helped tens of thousands own their dream car, motorcycle, boat, jetski or caravan.
With one enquiry only, we can check your personal suitability for credit by comparing more than 40 lenders on your behalf.
Through our nationwide network, we can also find you the exact used vehicle you've been searching for.
Let us help you find the best car finance deal in Australia today.
Call us on 1800 277 768 or apply on-line. Obligation-free.