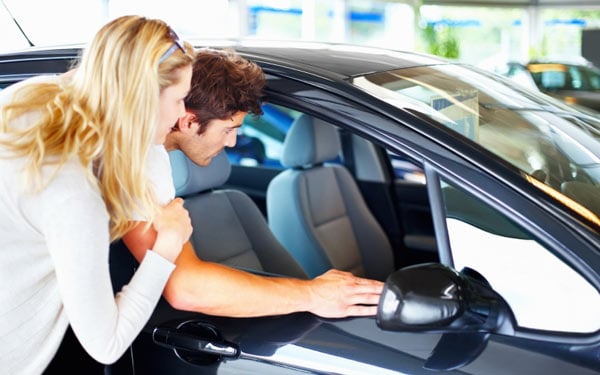 How typical are you in buying a car ? Are you bang on-trend or do you do it your own way? It's probably not something you've thought about before. Vehicle buyers can either follow traditional patterns when seeking out a new vehicle or do it in new and emerging ways . Regardless of the speed of their journeys, research shows that every year that more car buyers are going online to get car loans from brokers such as 1800Approved.
Let's see what's happening in the car finance market right now, by taking a look at the latest Automotive Finance Insight Report from ACA Research.
The Traditional 'Find-A-Car'and Get Finance Later Approach
The decision-making part of buying a new car can take from 5 to 12 weeks. During this time, the buyer takes the following steps:
Builds a list of the vehicle brands they're interested in.
Whittles the list down to a smaller number of vehicles.
Test drives vehicles from this shortlist.
Homes in on a vehicle model that they intend to buy.
Finally, makes the purchase.
What's more, nearly 9 out of 10 buyers are doing all their research online via car manufacturer and dealer websites, and classified sales websites.
Many people who need car finance will start to think about it during the final three weeks before buying. About half of them obtain it through dealerships, but nearly 50% don't talk to the dealership about finance at all. The report shows that a large number of car finance customers would benefit from a seamless digital experience, from researching to financing and buying their new car.
The Car Loan Pre-Approval Approach
Getting pre-approved for a car loan can be a way to save on your car finance. Instead of walking into a dealership and searching for car financing, you can shop online and compare interest rates and prices first.
Pre-approved financing gives you better negotiating power, meaning that you are able to get the vehicle you want for potentially less and shop with the power of cash. The 1800Approved obligation-free application process usually takes just a few minutes, making the process of buying a car much simpler for those who prefer to shop around for their vehicle.
Once you get pre-approved for a car loan, you can walk into a dealership with knowledge of how much you can spend and what your monthly payments on the loan will be, saving time on sale pitches and price negotiations.
Pre-approved financing gives you negotiating power that is similar to paying for the car in cash, while offering you the flexibility to take your business to another dealer if the deal offered does not suit you.
Your choice with 1800Approved
Whether it is 'traditional' car loan method or the 'pre-approval' car loan method, at 1800Approved we are perfectly positioned to meet the need of car buyers across Australia. That's why our site scores 4.9/5 in Google's overall satisfaction rankings. Here's what we offer you:
An integrated service that covers the entire car buying experience. You can visit our website and apply for car finance online.

The best financial solution for you, but offer advice on the best vehicle to purchase that will meet your needs – and your budget.

A huge number of trusted dealer contacts, we can even find you the optimum deal on a new car.

Pre-approved finance and full vehicle checks if you're looking for a used vehicle, saving you time, money and costly errors.

The trend is very clear - more and more car buyers are doing their research online, both for the vehicle and the source of finance.
Are you looking for finance to help you purchase a new vehicle?
1800Approved is one of Australia's fastest growing car and asset finance brokers. We specialise in car finance, equipment finance, plus insurance and warranty services, and have previously arranged deals from AU$10k to AU$5m. 1800Approved services clients across Australia, working with over 30 independent lenders to find the best deal.
We can also help with sourcing your new and used car warranty, and by sourcing vehicles and equipment through our Drive Wholesale arm.
To learn more about how we can help you, call us today on 1800 277 768.