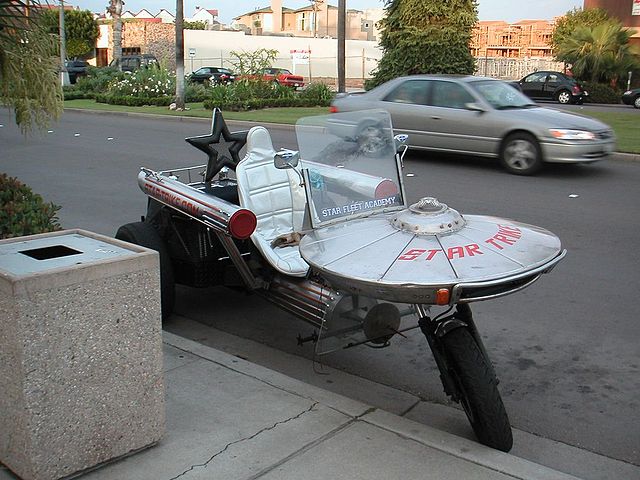 Nick Toller, a Candian Star Trek fan, has been forced to hand in his personalised licence plate after people complained its message, ASIMIL8, was insulting to indigenous people.
Nick Troller's personalised licence plate that read ASIMIL8, (a reference to the Borg in Star Trek), was accompanied by a licence frame that said "We Are the Borg" and "Resistance is Futile."
Troller said fellow fans liked his licence plate and had asked to take pictures with it, and he complained that critics were being too sensitive about the issue.
Troller's ASIMIL8 licence plate was clearly referencing Star Trek. It seems as if he was not deliberately offending Canada's indigenous population. However, this appears to be one of those situations where neither side is wrong. Clearly, (including the judge it seems!) do not know have knowledge of the race of the Borg on Star Trek. On the other hand, Canada has an unsettling history with its indigenous population, similar to Australia.
"For basically the entirety of this country's history, indigenous peoples have been forcibly assimilated through really extremely destructive means and ways," Ry Moran, from the National Centre for Truth and Reconciliation, said.
Canada's Mantioba Province's laws state "plates cannot contain a slogan that could be considered offensive," and investigated why Troller's personalised plate was approved in the first place. Eventually, Manitoba Province offered him a new plate free-of-charge or a $US100 (AUD $134) refund.
------
Boldy go where few have gone before with your Car Finance.
Allow 1800Approved to finance the car of your future.
1800Approved is an award winning finance broker - Australian's Broker of the Year for 2016 !
We have helped tens of thousands own their dream car, boat, motorcycle, jetski or caravan and/or finance business equipment.
Let us help you finance your dream car today.
Call us on 1800 277 768. Obligation-free.