Australian tradesmen keep the country running. They need strong, reliable vehicles - a vehicular workhorse in the form of a ute, van, or truck that will keep their businesses running and successful.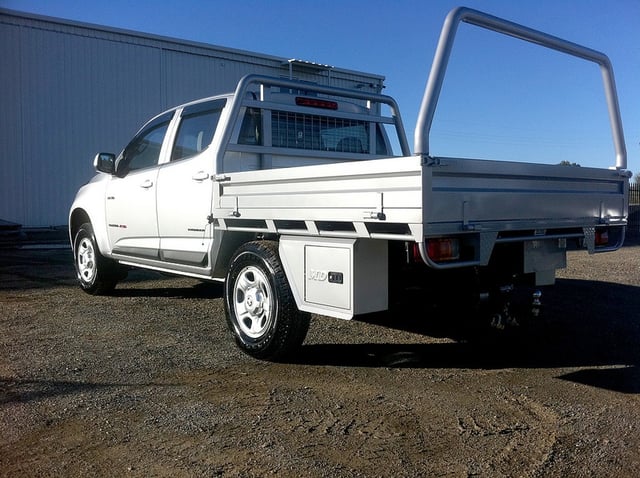 If you're a tradie you're only too aware that finding that reliable vehicle when your budget is limited is a tricky balancing act. All too often, when you look at the classifieds, and go to view a vehicle, you can find that that many used vehicles are past their best.
There are great vehicles out there, but finding them is a distinct problem. You're caught in a sandwich: you potentially can't afford the best vehicle, but you can't afford the potential breakdowns either.
Instead of finding the cash to buy a vehicle outright, you can apply for business vehicle finance, and purchase a new or newer vehicle that will be the anchor of your business. Making regular, fixed monthly repayments will allow you to budget effectively. You can also take advantage of a range of tax benefits designed to boost small business prospects.
Following changes announced in the 2015 Federal Budget, small businesses and sole traders are now able to claim a deduction on "tools of trade" valued up to $20,000 in this financial year, rather than have the refunds spread out over eight years.
Sole traders are still eligible for a refund of up to $8500 on a $20,000 work vehicle (after accounting for GST) while small businesses could pocket up to $5400 — providing quarterly tax instalments or pay-as-you-go taxes are up to date.
Car manufacturers are offering huge incentives to small businesses and tradies to take up the offer.
Here at 1800Approved, we'll get you approved for a new business vehicle in record time !
(Note: your annual turnover needs to be under $2 million to qualify.)
As a work vehicle could possibly be the biggest asset your business will have, and one that you are going to need every working day, you're probably already asking, "Am I eligible for finance?"
------
1800Approved is an award winning finance broker - Australia's Broker of the Year for 2016 !
We have helped tens of thousands own their dream car, boat jetski or caravan and/or finance business equipment.
Let us help you finance your new Business vehicle today.
Call us at 1800 277 768. No obligation.