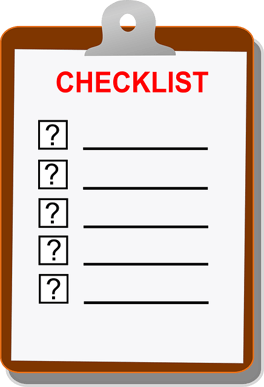 Buying a car is as exciting as buying a house. You can shop around, decide on the colour you like and the features that will fit your family and lifestyle. There are many similarities and buying a car is probably the second biggest investment that you'll make in your life so making a sound financial decision is very important.

Here are some tips that will help you make the right decision not just with the car but also with your finances. We don't want to be buying something we can't afford, right?

Budget

When deciding on what car to buy, you have to take into consideration the cost of owning it rather than just the purchase price. Larger cars cost more to maintain so if you will just be driving in the city, a small car may suffice.
Here are some of the costs to consider;

- Cost of registration or transfer of registration.
- Maintenance costs - As the car gets older, the more expensive it is to maintain.
- Tyres.
- Inspection.
- Stamp Duty.

You can use ASIC's MoneySmart Cars App to calculate the cost of buying and maintaining a car.

Upfront Payment

The more money you pay upfront, the less your monthly repayments will be. Some people choose to pay the least amount of money upfront and the longest term for repayment. A great option for having more money in the short-term, however, in the longer-term you will end up paying more interest.

Private Sale

Sometimes we chance upon a private sale vehicle at an incredible price. Maybe your neighbor or somebody you know wants to sell their vehicle and is offering you a great deal. Before you say yes, it is always good to check on the condition of the car and if it is fully paid off.

Check with the Australian Government PPSR to see whether the car or the original owner is free from any financial obligation.
Here are some other things to check;
- Registration papers.
- Proof of ownership.
- Pink slip (no more than 28 days old).
- In Victoria, Road Worthy Certificate (no more than 30 days old).

For a more thorough check on the car you can choose to have it professionally inspected. It may cost a few hundred dollars but it will save you from expensive repairs in the future should there be any major problem with the car.

You can either pay for the car in cash or get a car loan to help with your purchase. Here's a free car loan calculator you can use to calculate repayments. Note, any figure you get from there is just an estimate and the real figures will vary depending on your circumstances. At least you'll have an idea of what your repayments will be.
Dealerships

You may find it a little more expensive when buying from dealerships rather than a private seller. However, a dealer gives more guarantees than a private seller. Plus, you are sure that the car is not in danger of repossession.

Licensed dealers are also required to provide warranty on cars under 10 years and have less than 160,000km in the odometer.

Dealerships can have their own tricks up their sleeves so make sure to be alert and don't let your excitement get the better of you. Make sure everything is explained to you perfectly and all figures are correct in the paperwork. Some scammers will purposely put "mistakes" in the contract that could lead you to paying more than you're supposed to.
Finance Brokers

The advent of finance brokers made it easy for individuals and businesses to finance a car. In the past, you had to go to a range of different finance institutions and apply for a car loan individually. This can waste a lot of time and repeated credit checks can have a negative impact on your credit score. Here are some benefits of working with a finance broker than going directly to lenders and dealerships;

- Work with finance experts who will help you get the best deal. They do not work for the banks or any other lender so they will have your best interest in mind.
- Compare quotes from different lenders. One loan application will get you quotes from all major lenders and banks. A very good time saver plus the finance broker will help you choose which deal suits your needs.
- Fast and easy loan approval process.
- Less documents and paperwork.
- They coordinate everything for you from the loan application until you get the keys to your car.

Buying a car is not something you should rush into. Remember, you will be owning the car for a long time and, if you will be taking out a loan, you will be paying for it for a long time too so you have to make sure to choose the right car and the right financing option.

At 1800Approved, we'd love to help you with your new or used car purchase. We are winner of Australia's Asset Finance Broker for 2016 and have helped thousands of individuals and businesses finance cars and equipment. Contact us for a obligation-free assessment.