Summer is the best time to be out and about because in Australia, you can sip on cocktails in funky bars and explore the Outback on horsback or by four-wheel drive. All in the same day!
We curated five great outdoor adventures on this blog (and we'll post another one for the indoors fun) so read on!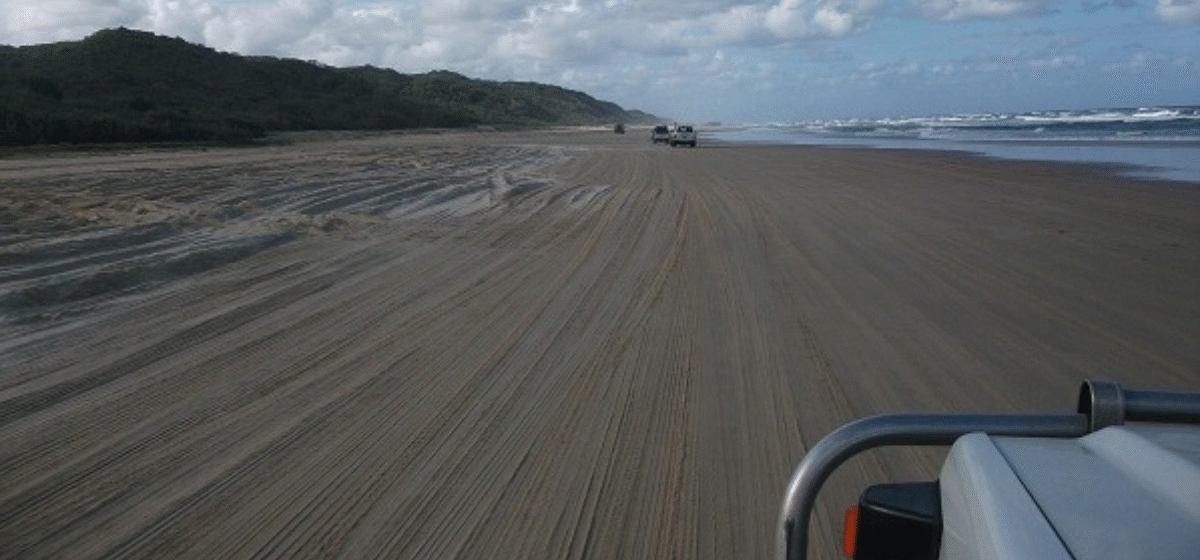 1. Go on a Road Trip or Have a Campervan Adventure

Australia is the best country in the world to buy a campervan. With over half a million miles of road, endless incredible scenery and thousands of campsites, you can't really go wrong.
The drive from Melbourne to Sydney is amazing, and it would be 100X better in the warm sunny months!
Here are a few routes for your road trip:
Explore Fraser Island in a 4×4
The best way to explore the natural wonders of Fraser Island, which include Lake McKenzie, Eli Creek and endless miles of golden beaches, is by driving a 4×4. So. Much. Fun.
Four-wheel drive across a flowering desert: Simpson Desert
It may usually be one of the driest places on earth, but the Simpson Desert has recently undergone a dramatic change. After two years' record rainfall, its 176,500 square kilometers are now green and carpeted with desert flowers.Three main tracks cross the Simpson.They require four-wheel drive vehicles. Tagalong tours are the safest way to cross the desert.
Drive the Great Ocean Road
Hop in your car in Melbourne and journey along the stunning Great Ocean Road. See the famous surf spots Torquay and Bells Beach, the many kangaroos on the Angelsea Golf Course, the laid-back town of Lorne, and the spectacular rock formations of the 12 Apostles. Walk through waterfalls and lush forests in Otway National Park and whale watch from historic Warrnambool. You could drive it all in three hours non-stop but we recommend taking two days to take in the many sights.
Go on a Winery Tour
A winery tour during summer in Australia is the perfect place for those who love their alcohol.. and also for those who don't.
The Yarra Valley in Melbourne is surrounded by many beautiful wineries with scenery of the bounding hills and very tasty wine too. It really doesn't matter where you are in the country, you'll find a winery no matter your location.
Taste pinot noirs: Mornington Peninsula
Many believe Mornington -- southeast of Melbourne -- has some of the country's best wines.The area's 60 boutique winemakers produce small quantities of high-quality wine, especially pinot noirs.A drive along the stunning east coast of Port Phillip Bay makes the trip all the more appealing.
Visit Australia's smallest town
Admittedly, Suggan Buggan (population: 1) is more disconcerting than interesting, but to reach it you have to drive through Snowy River National Park, which is absolutely beautiful.
Drive around the Pinnacles
Located in Nambung National Park, this otherworldly landscape looks like a fossilised forest. You can drive among the limestone shards on designated tracks.
Explore the Golden Quest Discovery Trail
The Golden Quest Discovery Trail is a 600-mile self-drive route that links some of the towns of the Western Australia Gold Rush, most of which are now abandoned, along with other interesting sites.
Drive through the Nullarbor Plain
The Nullarbor Plain is 77,000 square miles of flat, treeless landscape. The Eyre Highway, which passes through, has the longest stretch of straight road in the country, 90 miles without a turn.
Join the mail run from Coober Pedy
Tours don't come much more authentic than this one, where you can join the postman for a 370 mile Outback delivery journey, which passes by some seriously isolated addresses.
2. Do a Scooteroo tour of 1770
On this hugely popular tour you'll spend three hours riding mini Harley Davidsons through the towns of 1770 and Agnes Water, stopping along the way to see local wildlife and amazing scenery.
3. Wander among Kata Tjuta domes
A few miles from Uluru you'll find Kata Tjuta ('many heads') a series of giant rock domes which are equally impressive but for some reason nowhere near as famous as their sister rock to the west.
3. Go Camping
Go camping in one of the many National Parks around Australia, the Aussie outback or along the beautiful coastline… It really doesn't get more iconic.
Here are other outdoor spots:
Camp on the beach in Cape Range N.P.
Australia certainly isn't short on places to camp but for one of the most memorable spots head to Cape Range National Park, where you can pitch up pretty much on the beach.
Have a BBQ on Ninety Mile Beach
A BBQ on the beach is a classic Australian experience, so you might as well combine that with a trip to the longest uninterrupted beach in the country and the third longest in the world.
Get some nature in the Dandenong Ranges
Located a few miles east of Melbourne, these gentle mountain ranges cloaked in rainforest make for a perfect day trip from the city. Bring a picnic.
See iconic views in the Blue Mountains
The Blue Mountains make for one of the best and most popular day trips from Sydney. The classic vista is the Three Sisters rock formation from Echo Point lookout.
Walk the coast from Coogee to Bondi
Winding through stunning coastal scenery for almost 4 miles, the walk from Coogee Beach to Bondi Beach is a classic Sydney experience and a perfect introduction to the city's seaside surrounds.
Canoe down the Noosa River
The Noosa River is perfect for canoeing adventures and a popular excursion for backpackers travelling up the east coast who want to experience the fabled Australian Bush.
Sleep on Great Keppel Island
For a genuinely off the beaten track experience, Great Keppel Island beckons. Once the day trippers have gone home, you'll experience absolute solitude. Bliss.
Stay at the Arts Factory in Byron Bay
Towns don't come much cooler than Byron Bay, and hostels don't come much cooler than the Arts Factory, just a few minutes off the main drag. Look out for the resident goannas.
4. See the penguins at St Kilda Pier
Head to St Kilda Pier at sunset for one of the most rewarding wildlife experiences the country has to offer – hundreds of tiny penguins coming home to roost.
5. See more penguins on Phillip Island
If the penguins at the pier have whetted your appetite, Phillip Island beckons, where you'll find even more, along with kangaroos, wallabies, seals and – if you're lucky – dolphins and whales. (Can you tell we like penguins?)
Bring your favourite music, pack your flip-flops and a floppy hat – if that's how you roll – hire a 4X4 (or get your own today!) and set up near a river, in the mountains or near the beach… You'll have the most relaxing summer of all.
---
DriveWholesale, since 2002, have helped Australians find their Vehicle & Finance from Bikes, Boats to Caravans, Cars and Equipment for the best price.