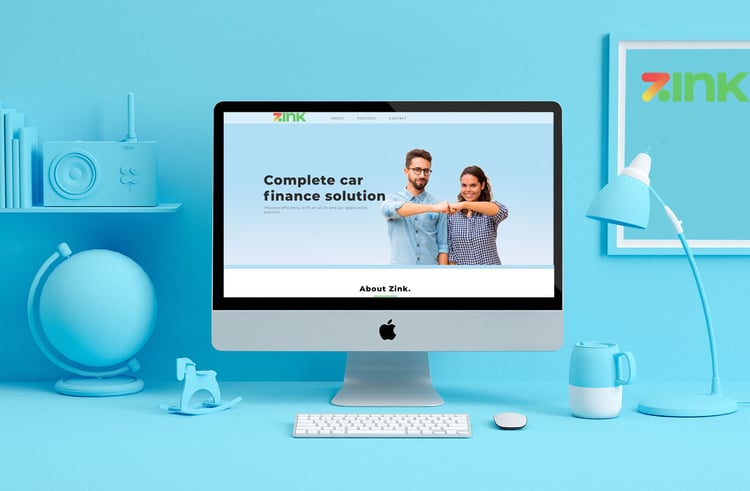 A business needs to be a well-oiled machine; like an engine, keep all the moving parts oiled and serviced and it will maintain operational capacity. On the other hand, neglect to oil or replace a single part and the engine will eventually fail.
If you want to increase the efficiency of a business, like an engine, replacing or upgrading a part of the engine will indeed return a better performance and efficiency.
Ausloans Finance Group has developed a cutting edge FinTech software that is set to be a game changer in the finance industry, and like any part upgrade to an engine, it can greatly improve your business efficiency and in turn delight your customer.
Here are 3 points that can improve business efficiency and how the Zink App can be that special upgrade.
Begin with what isn't working
Before you change anything, you must learn how to accurately identify inefficient processes in your current business model.
Inefficiency can pop up in many parts of the business. Avoiding these pitfalls requires a keen awareness of your business's capabilities. If your business already suffers from these issues, your ability to improve efficiencies in the future depends largely on how well you can spot what's slowing you down today. A "there-must-be-a-better-way" mindset is invaluable to help open your eyes.
How a customer interacts with your business, and how your business interacts in return, in order for them to buy your service is a fundamental part of the process that must work smoothly. In the case of a car dealership, offering your customer the ability to apply for finance before they buy one of your cars increases customer satisfaction.
Explore digital integration
According to Gartner, inefficiency in digital integration will cause 25 percent of businesses to lose competitive ranking in a year. Properly integrating digital solutions can improve efficiency in numerous ways. The Zink App can improve the online finance application process through streamlining the process by allowing a customer to upload their bank and pay statement directly in the App, record all their details quickly from a single source – their driving licence. Faster, easier communication is a consistent result of digital integration.
Explore unexpected opportunities
Taking risks is an important part of exposing inefficiency. It can be daunting to move away from processes that seem to have stood the test of time. Your reward, though, is discovering which practices no longer are relevant to modern business needs. Every businessman must learn to evaluate unexpected opportunities and have the courage to explore them. Doing so drives industries forward and propels individuals and companies to success.
Adding the Zink App to your business could be that different tool that propels your business forward in an ever-increasing technological world.