Showcasing and celebrating rural Western Australia, the Wagin Agricultural Society is proud to host one of the state's largest agricultural shows.
Attracting about 20,000 visitors to the two-day event, the trade fair of Woolorama provides a wide exposure for commercial exhibitors. Vendors with everything from tractors to teddy bears, silos to silk scarves, caravans to candles, houses to hats … all will find an audience at this autumn event in the great Southern.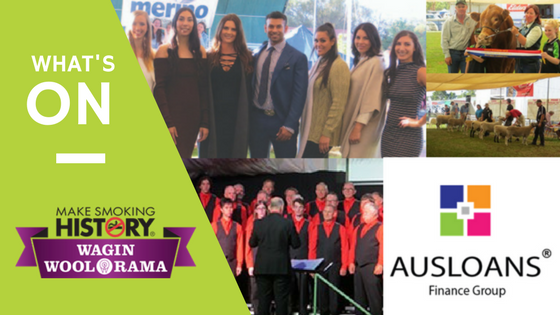 Merinos, sheep and wool are a big part of Wagin Woolorama, but there are over 25 competitions held in a variety of fields with over 100 judges presiding. Stud livestock, sheep dogs, cakes, utes, beer and pumpkins can be entered. With almost 4000 competition entries the show is a gala of excellence in animal breeding, art, craft, innovation and skill.
There will be sideshow action and fashion parades. Side Show Alley attractions include: Ozzi-Bug Electronic Kiddy cars, Star Flyer, Supa Nova, Water Balls, Inflatable Shark, Thomas Ride, Carnival Food Van, and Sideshow Game Stalls. Ten parades a day promise to keep show goers delighting in the garments, the models, the choreography and in the luxury of wearing wool.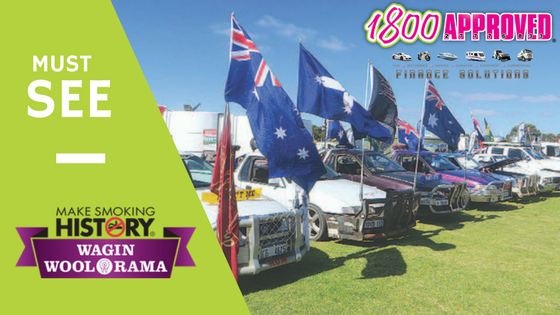 Woolorama is WA's largest regional agricultural show, with over 350 commercial exhibitors and approximately 20,000 visitors each year. Among these exhibitors are Mandurah Caravan & RV Centre, TrackStar Campers, and DuraQuip.
Ausloans is the proud finance partner for many of these exhibitors, including those in the main oval and 500s outdoor between major attractions. You will have the opportunity to view agricultural machines and equipment along with these campers and caravans.
1800Approved, the Ausloans finance arm, can get you preapproved today so you can shop with the power of cash! Don't let finance stop your business growth!
We have also partnered with Qantas to get ABN holders free flights*. Whether it is a Camper, Caravans, or Machines & Equipment, we will get a custom finance solution just for you. We compare 40+ lenders with just one click to make sure you get the best deals. Faster and easier than the banks, let us do the hard yards for you. Call us on 1800 277 768 or apply online now!

1800Approved can also help with Business Loans or Cashflow Funding. Its just another way we help support businesses with their growth.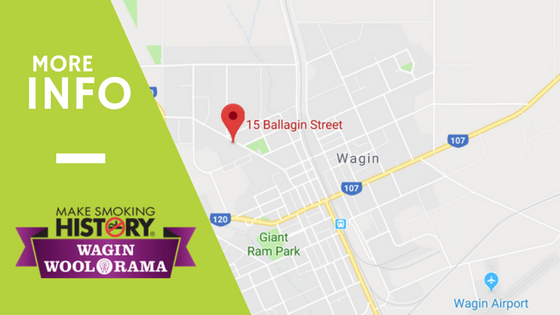 Friday and Saturday, March 9 & 10, 2018
Friday 9am to 9pm (includes night show)
Sat 9am to 5pm, with the Rodeo Spectacular to start at 5pm
Gates open for exhibitors at 7am
Adults $20
Age Pensioners (must present Age Pension Card) $10
School Aged Students $5
Family $40 (2 Adults & 2 Children)
---