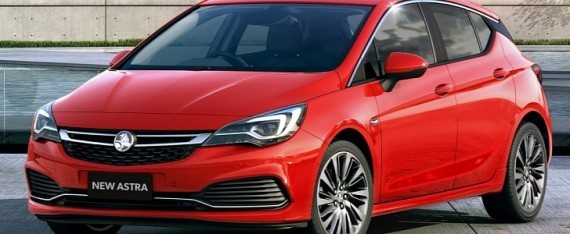 Holden has set itself a mountain to climb with the new 2017 Astra. The nameplate is ingrained into the Australian psyche. With local production accounting for most of Holden's sales, the General aims to place the overseas-built Astra as the flagship of Holden's passenger car offerings.
The Astra has already taken out European Car of the Year as the Opel Astra. Does it have what it takes to be a winner in the very different Australian Vehicle Marketplace?
The short answer is a resounding, "Yes!"
The Astra has an impressive standard equipment list, great information and entertainment system, fresh design and superbly tuned lightweight and high-strength chassis. Add in excellent safety features, user-friendliness (quite obviously a classy European vehicle) and low running costs. All things considered, this could be the most complete contender in its class at the moment. It's a true European thoroughbred with a refreshingly simple approach to stylish design and driveability.
While many people will walk straight past it to a Mazda3, those who want an air of Euro-chic will only be pitting the Astra against the VW Golf. With the Astra's eye-catching and much-improved design and its 2016 European Car of the Year Award also means you should definitely have it on your list. The Astra is raising the bar for Holden in a market in which it hasn't competed in successfully for years. Perhaps being a full-time European Car Importer is not such a bad thing after all.
------
Allow 1800Approved to finance your new 2017 Holden Astra or any vehicle of your future.
1800Approved is an award winning finance broker - Australian's Broker of the Year for 2016 !
We have helped tens of thousands own their dream car, boat, jetski or caravan and/or finance business equipment.
Let us help you finance your dream car today.
Call us on 1800 277 768. Obligation-free.