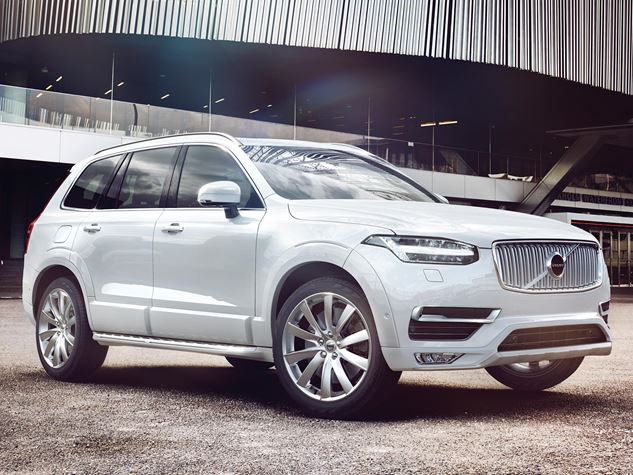 Volvo's newest car is also the first vehicle built under the company's new Chinese ownership. The reinvented XC90 packs in some of the most advanced in-car technology in its class. It's a 7-seater built for families showcasing Volvo's impeccable track record with excellent safety features. Inside the vehicle, you're ringed by LCD panels and touchscreens — it's more like a military command center with wheels than it is a stylish SUV.
The Volvo XC90 is a big vehicle at 1970kg — but it's seriously fuel efficient. The Volvo XC90 comes in at 6.2 litres per 100km of combined city/highway travel for the diesel. Eco mode helps in not wasting juice in braking-heavy city driving. There's stop-start function for both the diesel and petrol motors that contributes massively to fuel saving in traffic.
Add to all of that, remember, it is a Volvo. Excellent safety features — dual front airbags, front side and full-length curtain airbags, anti-whiplash headrests, active lane departure warning which will buzz the steering wheel or sound an audible chime, collision detection and mitigation and autonomous emergency braking. It could well be the safest vehicle to ever hit Australian roads. If safety and fuel-savings are at the top of your list for your new SUV, you can't go past the Volvo XC90.
------
Allow 1800Approved to finance the car of your future.
1800Approved is an award winning finance broker - Australian's Broker of the Year for 2016 !
We have helped tens of thousands own their dream car, boat, jetski or caravan and/or finance business equipment.
Let us help you finance your dream car today.
Call us on 1800 277 768. Obligation-free.