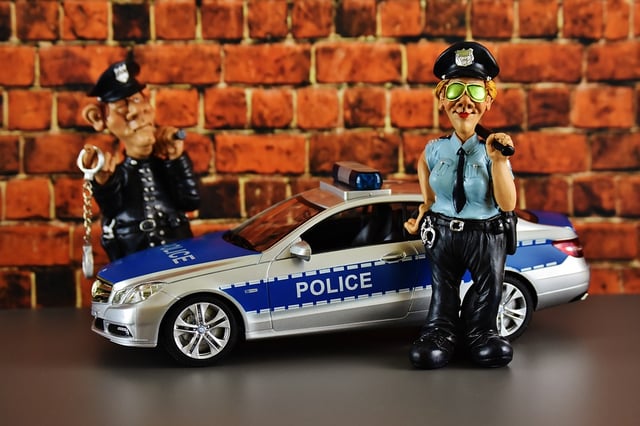 Live in NSW ? Better keep an eye on the speedo. With their latest set of wheels, the local NSW highway patrol should have little trouble chasing you down.

A Lexus RC F coupe has been purposely-outfitted to join the NSW Highway Patrol. Specs on how it's set up for its police duties are scarce at this stage. It features special graphics as well as flashing lights on the dashboard and rear shelf.

The Japanese performance coupe is slated for use in a number of applications, one of them being to promote road safety. We're not exactly sure how a 467-horsepower V8 luxury coupe gets that message across to the general population. Whilst it's not quite as impressive as what they've added to the police fleet in Dubai (Bugattis, Ferraris, McClarens, Audis etc), the RC F ought to garner some attention at events like the Bathurst Six Hour race and the MS Sydney to the Gong bike ride where it'll be on display. Just in case it is put on highway patrol, we suggest speed demons head up to the Stuart Highway in the Northern Territory and keep a light foot on the streets and highways of NSW.
------
Organise your New or Used Lexus Car Finance today with 1800Approved.
1800Approved is an award winning finance broker, Australia's Broker of the Year for 2016 !
We have helped tens of thousands own their dream car, boat, jetski or caravan.
Let us help you find the best car finance rate in Australia today.
Call us on 1800 277 768.
No obligation.