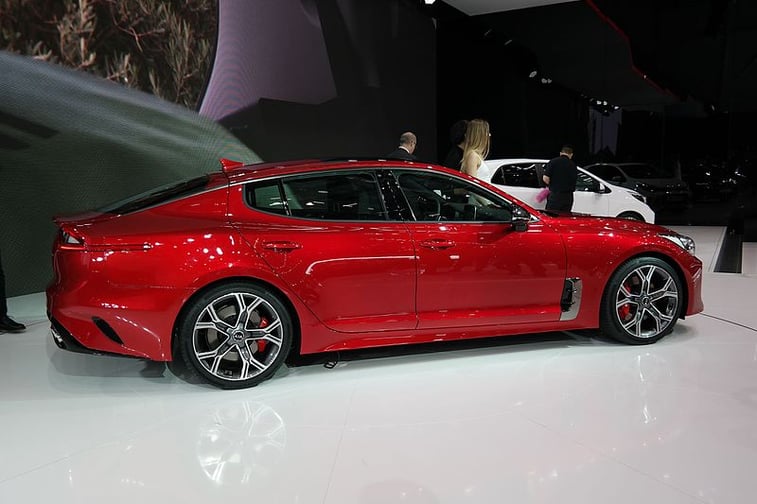 Are the days coming that we see a Kia Stinger GT lined up on the front row of the grid at Bathurst in October ?
The 2017 Kia Stinger GT will use its 3.3 litre twin-turbocharged V6 engine to become the quickest Kia ever made. It can cover the 0-100 km/h benchmark in a stunningly quick 4.9 seconds as quick as a 6.2 litre V8 Commodore SS-V and getting into the same league as other abnormally fast vehicles such as the Mercedes-AMG C43.
Australian car enthusiasts have seemingly embraced Kia's decision to produce a relatively affordable twin-turbocharged, rear-drive large sedan-like vehicle after their less-than-enthusiastic welcome of the new Opel-inspired Holden Commodore.
Is it possible that Kia can keep performance rear-drive family cars alive, it seems, but GM and Holden can't? Or is there more to it than that? The proof will be in the driving when Holden meets Kia in a comparison that could not have been anticipated only a decade ago or less in this new-look Australian vehicle landscape.
-----
Finance your new Kia Stinger GT or Holden Commodore with 1800Approved today.
1800Approved is an award winning finance broker, Australia's Broker of the Year for 2016 !
We have helped tens of thousands own their dream car, boat, jetski or caravan.
Let us help you find the best car finance rate in Australia today.
Call us on 1800 277 768.
No obligation.