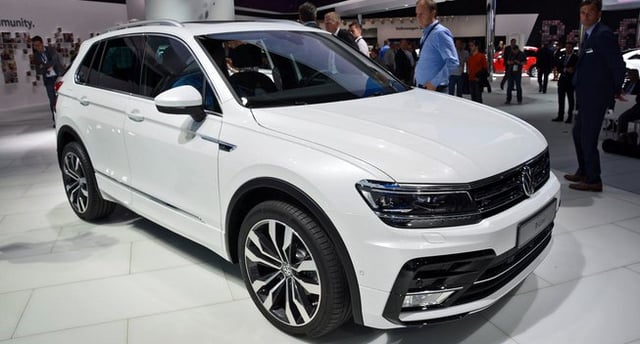 The 2017 Volkswagen Tiguan 162TSI Highline has arrived. Family buyers can now experience Golf GTI performance in a super-practical SUV.
This hotted-up SUV is priced at $48,490 plus on-road costs and follows a simple method.
Because you're a grown up and need a practical SUV for the family, why sholudn't you have a vehicle thats fast and fun?
The powerful engine impresses immediately, has excellent pulling power from low down in the rev range and a considerable power punch when it hits the sweet spot in the middle of the rev range. Volkswagen claims the 162TSI can match the Golf GTI in the 0-100km/h sprint, despite a 300kg weight disadvantage. They should have called it the Volkswagen Tiguan GTI !
If a powerful, luxury, sporty SUV with a massive boot capacity at 615 litres and adult-size friendly rear seats is your thing, then the new 2017 Volkswagen Tiguan 162 TSI fits the bill on all counts.
----
Organise finance for your new 2017 Volkswagen Tiguan 162TSI today.
1800Approved is an award winning finance broker, Australia's Broker of the Year for 2016 ! We have helped tens of thousands own their dream car, boat, jetski or caravan. Let us help you find the best car finance rate in Australia today. Call us at 1800 277 768. No obligation