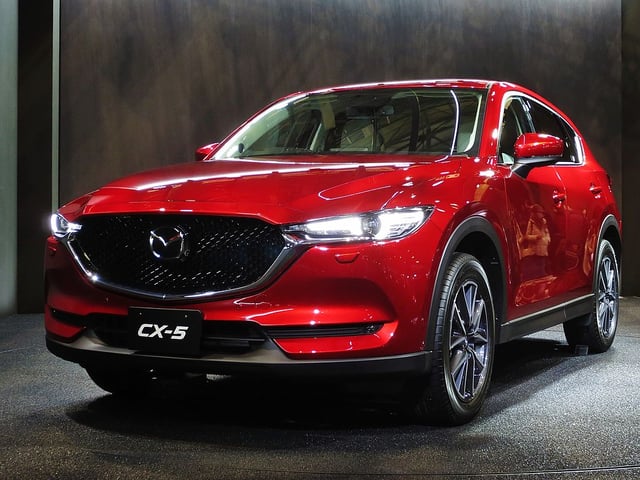 The Mazda CX-5 has always been a handsome crossover with a manual transmission option. There is a new model for 2017, and it looks like a baby CX-9. A great potential consideration if you're in the market for a good crossover SUV.
The CX-5 has always been great because it handles well and is fun to drive. The new CX-5 will keep the same engine lineup, including 2.0 litre or 2.5 litre options.
The CX-5 is also getting Mazda's new G-vectoring control steering setup with new electric power-steering. The new design slightly lowers the center of gravity, and the A-pillars have been adjusted for more forward visibility.
The CX-5 is now available with a heads-up display system as part of the Active Driving Display option as well as available 4.6 or 7.0 inch floating infotainment display options.
The CX-5 is one of those rare cars that doesn't rely on a rock-bottom price to keep its sales powering on. The lowest-priced variant makes up just 20 per cent of its sales. Even with a recent price increase to offset the extra safety gear, the CX-5 just keeps selling at a rate that makes manufacturers extremely jealous.
Its mix of good looks, sensible pricing, space, comfort and technology have made it the country's favourite SUV.
-----
Organise finance for your new 2017 Mazda CX-5 today.
1800Approved is an award winning finance broker, Australia's Broker of the Year for 2016 ! We have helped tens of thousands own their dream car, boat, jetski or caravan. Let us help you find the best car finance rate in Australia today. Call us at 1800 277 768. No obligation